When making Kiki's bag, I had a hard time deciding on what color it should be! Looking at screenshots, sometimes it looks pink, and sometimes it looks brown. In this case, I'd normally custom dye my fabric to get the exact color I want, but I knew I didn't have time for it this time. So, off to the fabric store I went!
I settled on a brown suede fabric. I originally liked it for the color on the smooth side, but after taking it home and staring at it more, I decided I liked the fuzzy suede side more.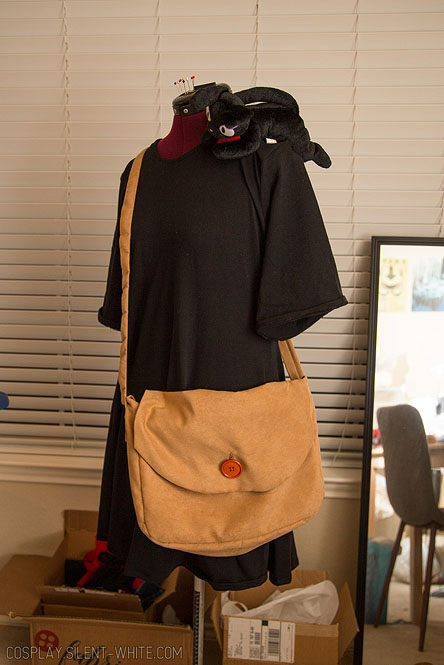 But first! Let's back up and start from the beginning with the pattern.