I finished my Tashigi costume!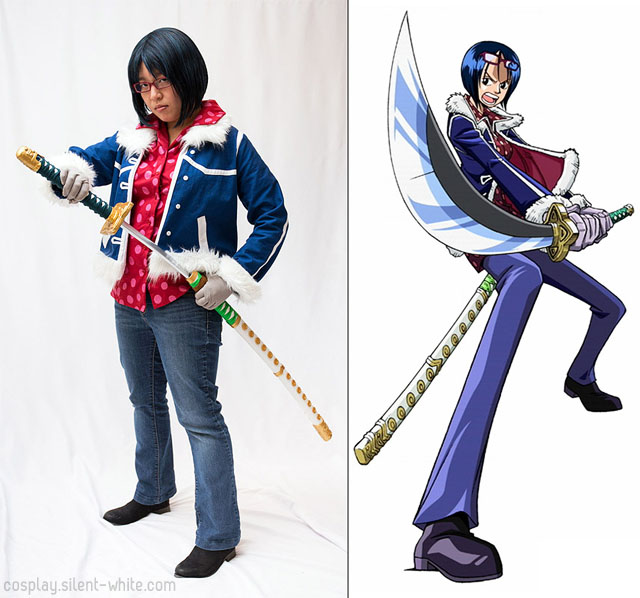 I said before that I wanted a new wig, but I decided to go back to the original wig I bought after all. The new one I received ended up not working out. That's ok though, because I think this one still looks ok. I just wish I could do more with the bangs.
Since last time, I had these pieces left: the shirt, gloves, and some way to attach the sword to my pants. I'm going to go over these parts now!
Here's how the shirt looks on its own, and it's made with a cotton blend: