I finished the pants for Chihiro! Fortunately, I was able to use the same pattern from my Haku pants.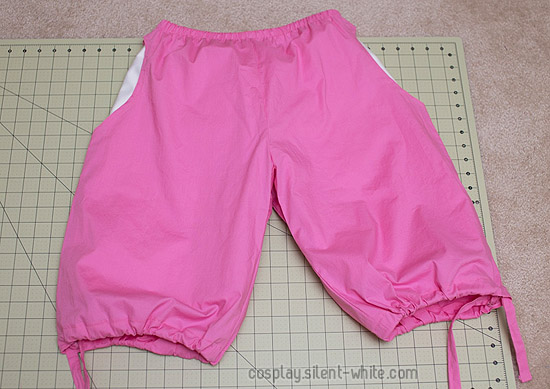 I used stretch poplin for the pink fabric. It's a bit too thin, so when I was wearing it with a shorter pair of shorts, I could see the line where the shorts ended through the fabric. That's when I decided to make my own pair of shorts that were longer.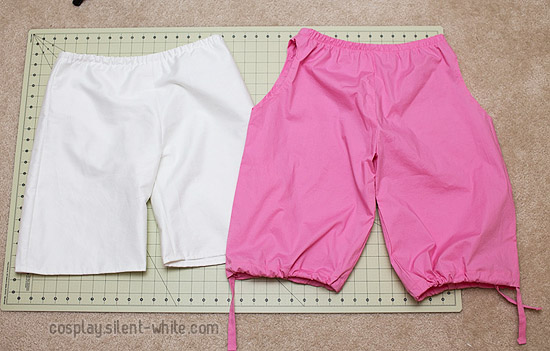 I was looking through white fabric I already had around and decided on twill. I was afraid the white would be too see-through, so I lined it with some very light-weight broadcloth.