I am 99% done with my Rhyme costume! The missing 1% is her necklace because I haven't found a small bell to use yet. Everything else is done now though :)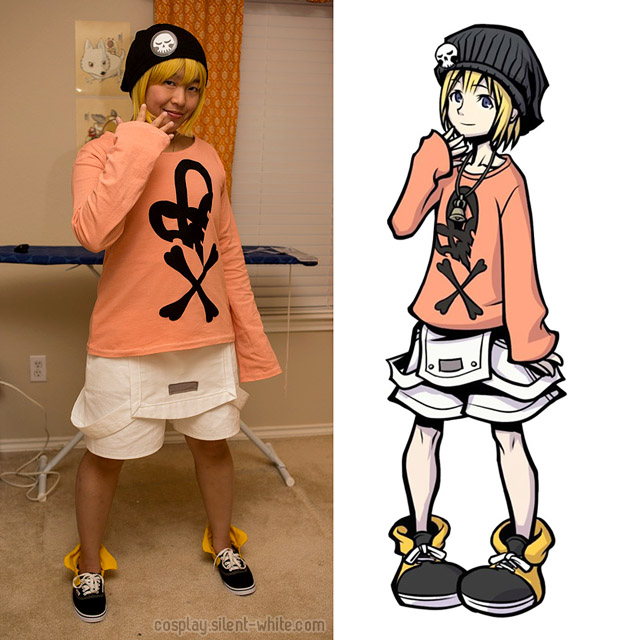 I did end up dyeing the shirt one more time, and now I'm really happy with the color. It looks very similar to the color in her artwork, where it's not quite orange or pink, but somewhere inbetween, like a salmon color.
I originally bought iron-on printer paper for the logo, but I didn't use it. Both parts (the skull and the crossbones) were larger than the paper. Plus, I was reading reviews on how the color might bleed or ruin the shirt, which scared me. I went with the good ol' Heat n' Bond, which has always been trustworthy for me. I ironed it to some black cotton first, then ironed it to the shirt.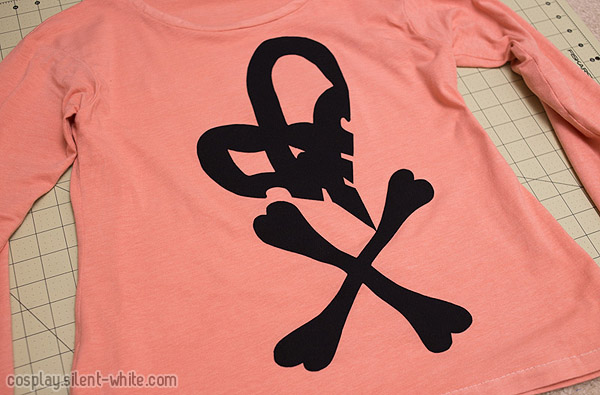 Fortunately, I didn't have to vector the design myself. Back when I was cosplaying Neku, I read many TWEWY threads on Cosplay.com and remembered this post in particular. Many thanks to Pollux for sharing it!