Halloween is over, and I've finished my daughter's Sisu costume! I meant to keep up with blogging about its status while I worked on it, but I went into crunch mode as Halloween got closer. Now I'm going back to cover parts that I've done!
This entry will be how I made Sisu's tail and her… scales? Or fins? (You know what I mean, right?)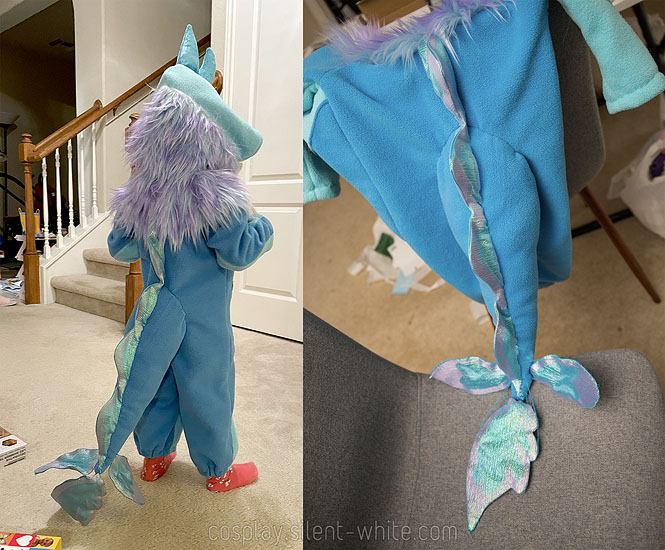 The tail was pretty simple. I made a triangular pattern to turn into a cone, and I split it, so that the bottom of the tail used the lighter blue fabric. Then I stuffed it with polyfil stuffing and hand sewed it onto the back of the costume.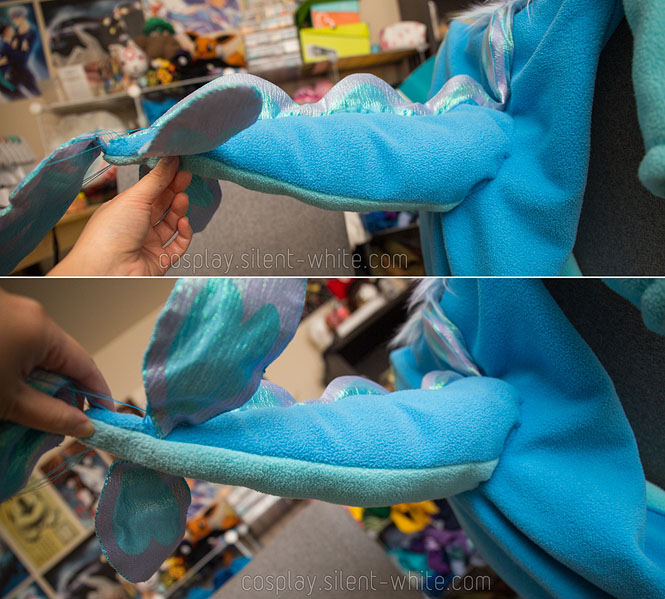 Read the rest of this entry »