Next up is Kiki's red bow! I thought about buying a headband with a red bow already on it, but I had some leftover red cotton fabric I wanted to use up, and I also wanted the bow to be bigger.
To start, I made 4 rectangles and ironed on heavy weight interfacing to two of them.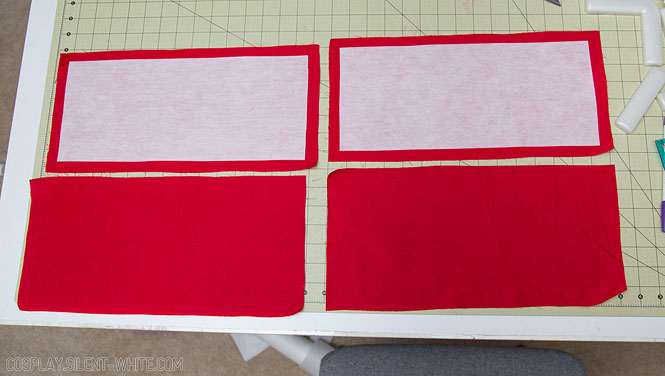 I was a bit ambitious on making them big, and I actually made them too big at first. After adjustment, each rectangle ended up being 10.5 x 5 in (before adding seam allowance).
(Note: I didn't take as many photos while making the bow, so I'll do my best to describe what I did!)
I sewed the interfaced pieces to the non-interfaced pieces, just along the long edges (top and bottom), with the interfaced side out. This way, I could flip them inside out and have the interfacing be on the inside.
Then I sewed the two pieces I get after that together at the short edges, making a loop.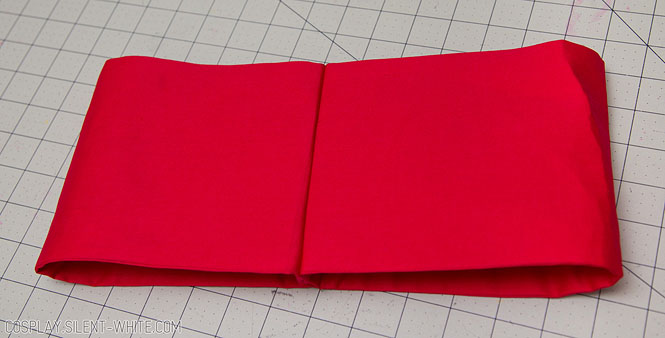 I made a simple ribbon for the middle, measuring 1.5 x 6 in (before adding seam allowance), which forms a 3/4 in wide ribbon after sewing the long edges together.
I pinched the interfaced fabric loop down the middle to form a bow, and hot glued it onto the headband. I also hot glued the ribbon around all of it to keep it together.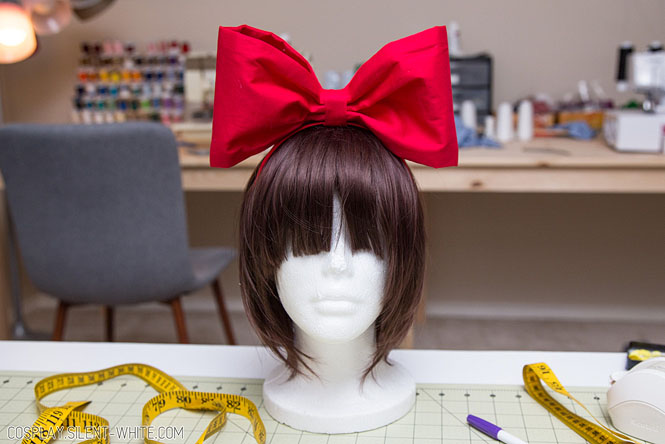 And that's it! Pretty simple! (Oh, and the wig is the Priscilla in Dark Brown from Arda Wigs!)