Of course, I can't pass up the chance to have my kids match with my costumes. I made a Noi outfit for my youngest daughter!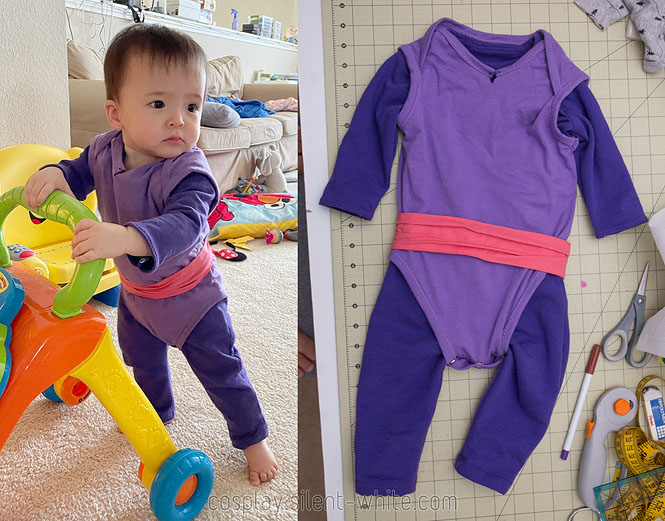 I did simplify the design quite a bit because I wanted to make sure it was comfortable for my little one. (And also because she's going to wear it once for this Halloween and then never again.)
I started by choosing comfortable fabrics that had a bit of a stretch. Everything except for the belt is made from jersey fabric. The belt is made with non-stretch cotton.
Read the rest of this entry »