Chihiro is finished now, which means I have two completed Spirited Away costumes!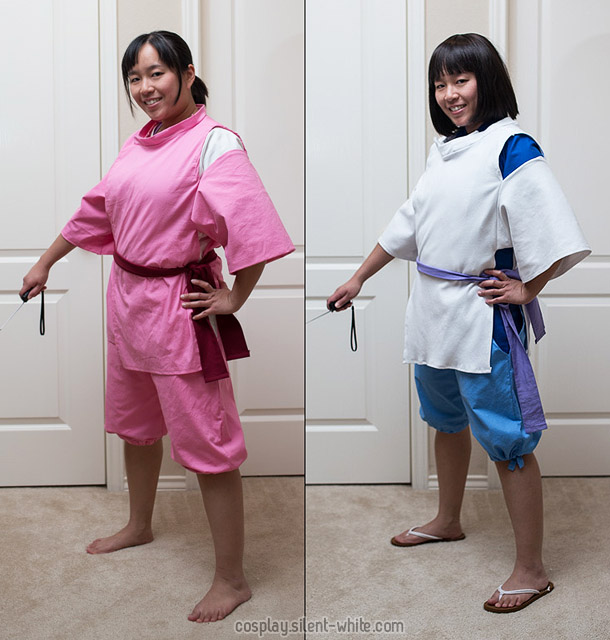 Well, Haku's wig is still a bit long, but I'm scared of cutting it. It's so straight and even right now. What if I mess it up??! I haven't decided whether to give it a trim or just leave it as is.
In my last entry, I finished Chihiro's pants. Now I have her top finished too. I don't really have much to say about its construction because I really just used my Haku pattern (top, undershirt) but with a few adjustments.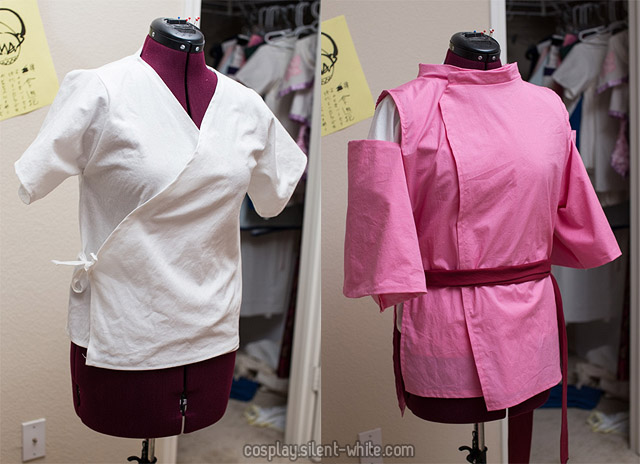 And so, Haku is for me. Chihiro is for Jessie. I now have a month left to make a No Face costume for Jack before A-kon. I hope I can make it in time!