I finished the pants for Chihiro! Fortunately, I was able to use the same pattern from my Haku pants.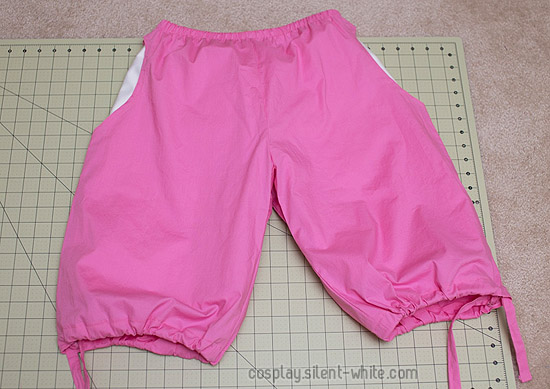 I used stretch poplin for the pink fabric. It's a bit too thin, so when I was wearing it with a shorter pair of shorts, I could see the line where the shorts ended through the fabric. That's when I decided to make my own pair of shorts that were longer.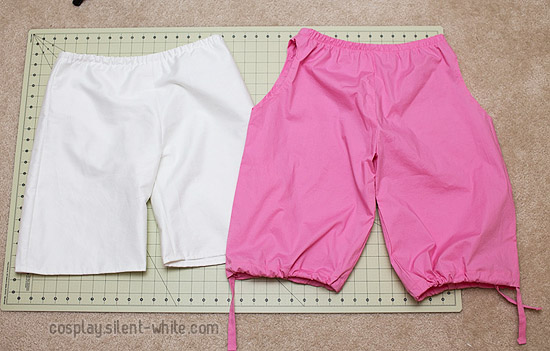 I was looking through white fabric I already had around and decided on twill. I was afraid the white would be too see-through, so I lined it with some very light-weight broadcloth.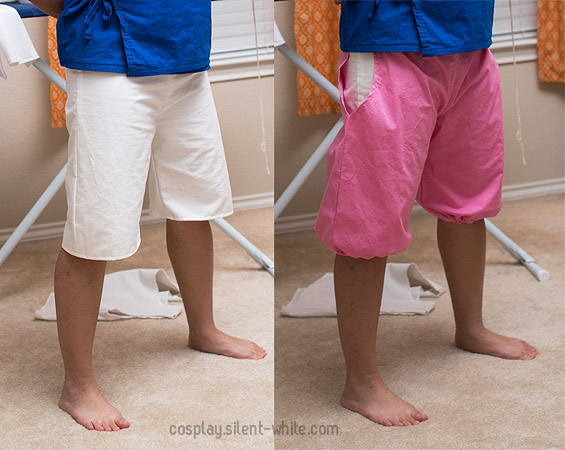 When I made my Haku pants, I actually made a mistake and forgot to extend the pattern for the drawstring bottom. You can see that I had to sew on another section just for that.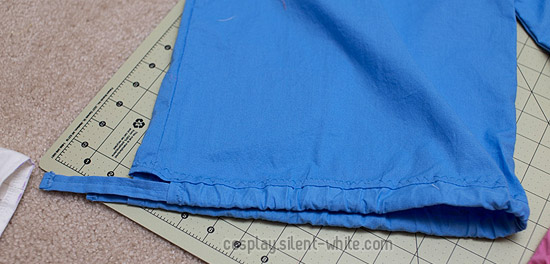 I didn't want to repeat my mistake, so I adjusted for that when making Chihiro's pants.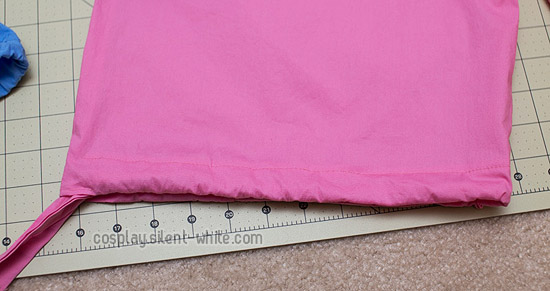 When you look on the inside, you can see how I folded up the fabric to house the drawstring. I also made the opening only on the inside so that the drawstring could be hidden inside after it was tied up.
I'm already working on the top for Chihiro! I'm also re-using my Haku pattern but with a few adjustments. I'll post about that when I'm done :)