Well, as promised, here are more details of how I made Haku's top. This is separate from the blue under shirt. I started by drafting a pattern: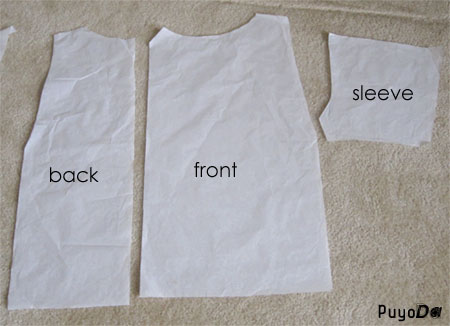 I used cotton interlock because it wasn't very see through. I'm able to use one layer instead of lining it. Note that Haku's top is not connected on the sides. When I started, I only sewed on the shoulders.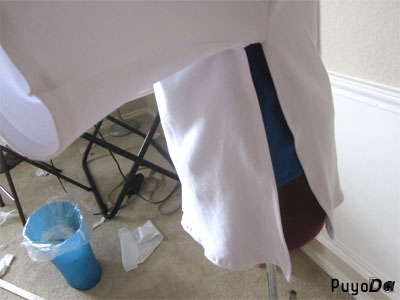 The front is 2 layers that overlap. They go about 3/4 of the way across the front.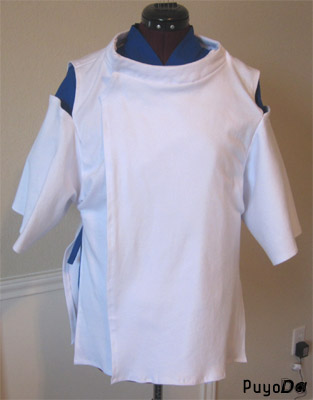 Next, I sewed on the sleeves. If you look at the pattern again, you'll notice a little tab on the sleeves. I ended up not using that, so it's not really necessary. My original plan was to only sew it on at that point, but it doesn't stay up well enough. I had to sew more of it on, making the slit smaller.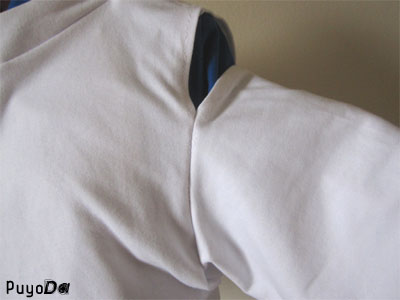 Because the fabric is kind of heavy, the sleeves drooped. To fix that, I ironed on light weight interfacing on the inside.
I don't have a pattern for the collar because my original pattern didn't fit. I kind of free handed it. It does close with velcro. I used 2 layers, so I'm able to sew on the velcro without it showing on the other side.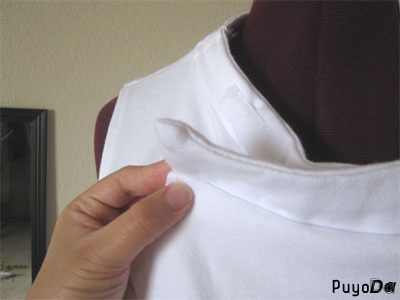 The top comes together with this purple sash. I just sewed together a tube of cotton fabric and zig zag stitched the ends.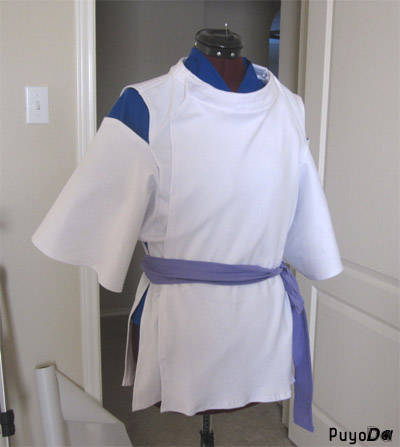 A couple things to remember about Haku's top:
1. On the front layers, the left goes over right.
2. The sash is tied on the left side.