In this entry, I'll go over both parts of Haku's pants, the light blue (top) pants and the blue (under) pants.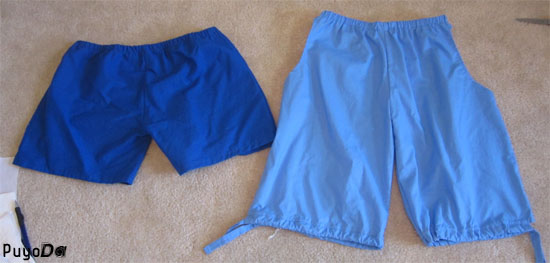 Here they are together. You can see that the blue pants show through the slits on the light blue pants.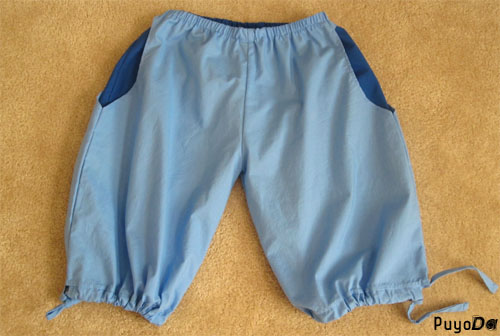 For the blue under pants, I just drafted a basic shorts pattern and added an elastic waist. So… I won't be showing that pattern! You can find a shorts pattern or look one up.
I thought of the light blue pants as a baggy pair of shorts that go to my knee, except with holes on the side. This is my pattern.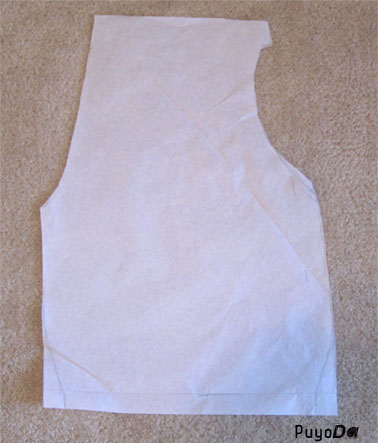 The curve on that right side is where the slit is, which makes this hole: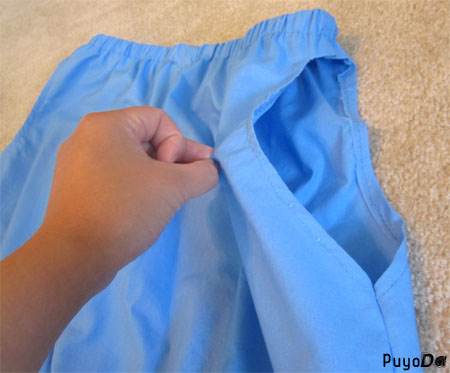 I used an elastic waist on this too, and to make the puffy part, I added a drawstring to the bottom of each side: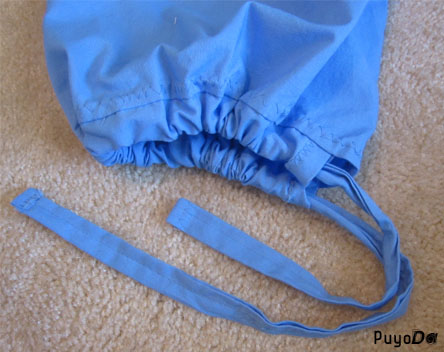 In retrospect, I did wish I made the pants a bit more baggy, but otherwise, I'm pretty happy with it :3