You read that right. I finished Tashigi's sword!!! Aahhh, I'm so excited that it's done :D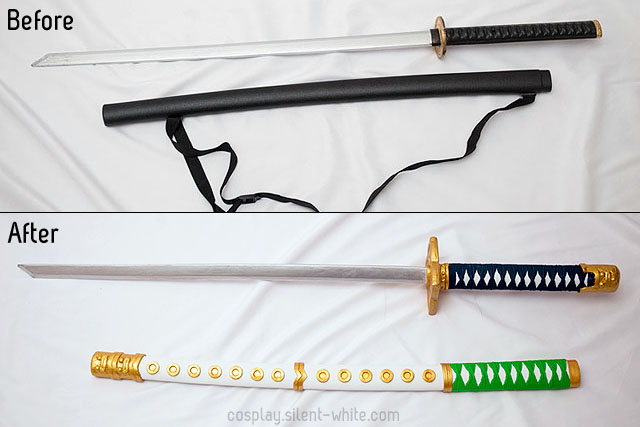 Since my last entry, the handle was the last thing I had to do, so I'll go over that now. In my first progress entry, I mentioned that I covered the handle in clay, smoothed it out with Gesso, and then spray painted it white.
After that, I added a gold band around the bottom. As usual, I started with a craft foam base with hot glue for the dots, and then I covered it with Worbla. Next was Gesso, sanding, and painting, which is what I've been doing for pretty much every gold piece on the sword.