I am close to finishing Tashigi's sword! I'm working on the last bits of progress on the sword's handle. In the mean time, I wanted to dedicate an entry to how I made the hilt for the sword.
I started by making a template in Photoshop, printing it out, and tracing and cutting it out on craft foam. I used 6mm thick for the base.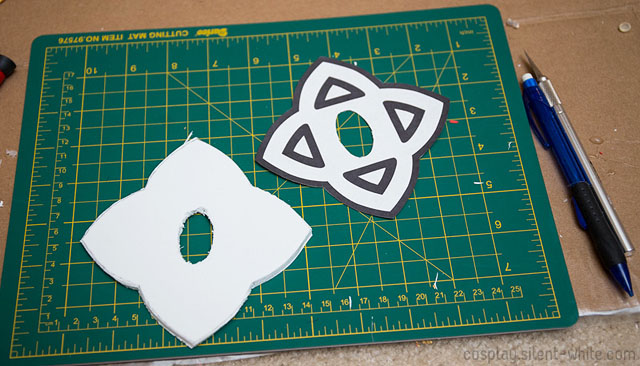 Then I cut out the border and one triangle from the template and used them to cut out the details. For those, I used 2mm thick craft foam. They're just hot glued in place to the base. (The same pattern is on both sides.)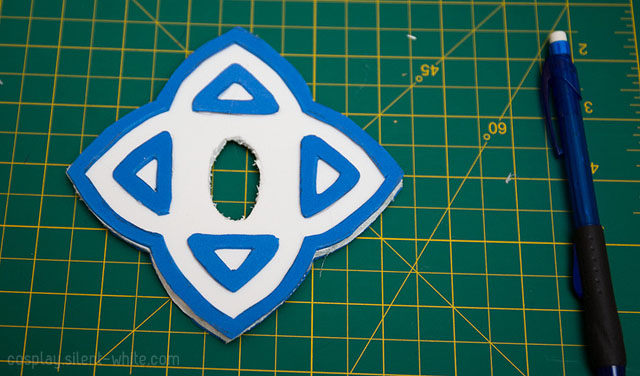 If you want the template, by the way, here it is! (The oval hole may change depending on the width of your sword.)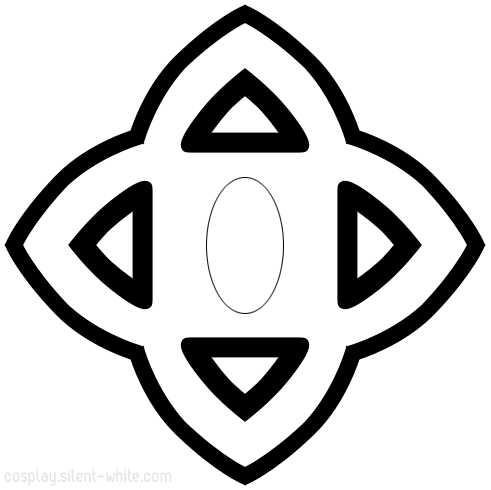 Next is Worbla. I traced the shape to make two pieces of Worbla, and I added a 3mm border to both, so that they could fold over and cover the sides. The side is also where the pieces of Worbla stick together.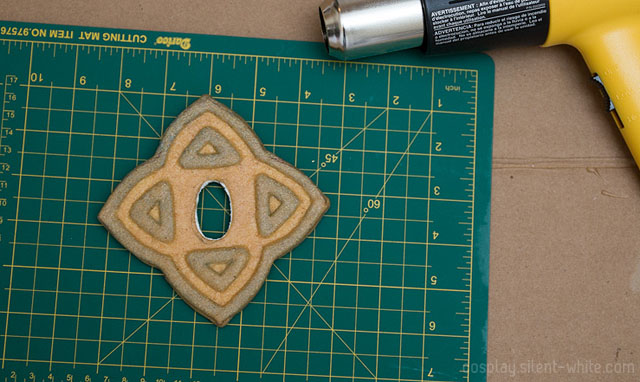 Last is the usual finishing steps. I covered the Worbla with a few layers of Gesso, which I sanded smooth after it dried. I finished it off by painting a bronze base and then gold paint over it.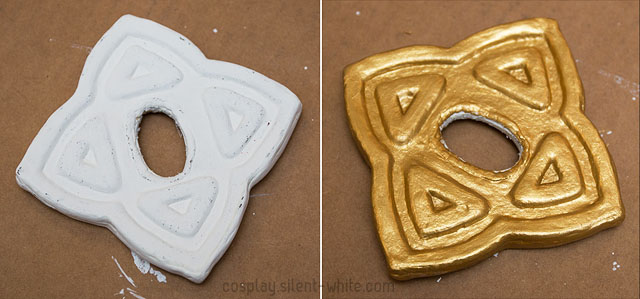 I don't have it attached to the handle yet, because it's easier to work with the handle without it. I will have a finished sword in my next entry!