Here it is, the finished vest!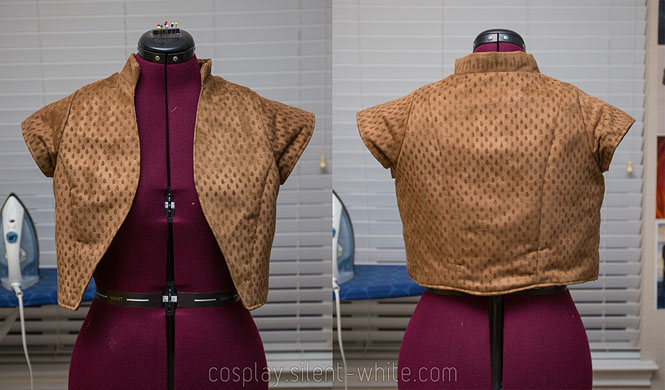 Yet again, I've decided to apply a pattern by hand. (I did it twice for Tashigi already.) Why do I do this to myself?? I wasn't sure how well it'd turn out, but it actually looks pretty good!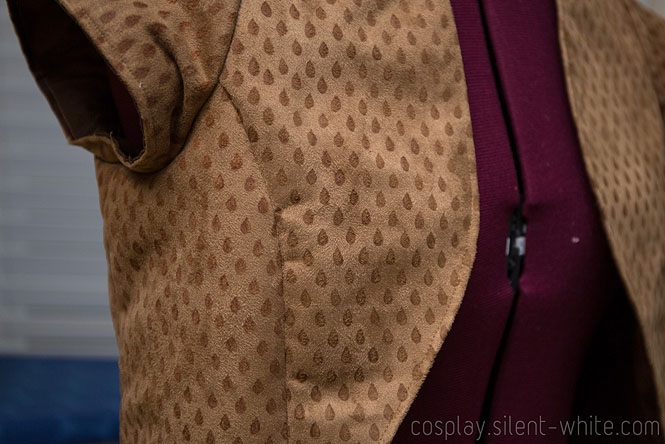 I did run into a few issues though, which is why the pattern looks so uneven.
I ran out of ink twice, so I had to buy a new marker each time. Even though I got the same shade and same brand, the color looked different when the marker was fresh and when it was low on ink.
As I went along, the stencil started to get smeared with ink, which I think smeared the ink on the vest. My first application on the front looks a lot more crisp than the back and the sleeves.
Some parts looked too faded, so I went back to reapply the pattern, which then made it darker than other parts.
Towards the end, I started purposely reapplying the pattern unevenly (to just some spots, not all), so that it'd have more of a worn look.
Here is the pattern if anyone wants to use it: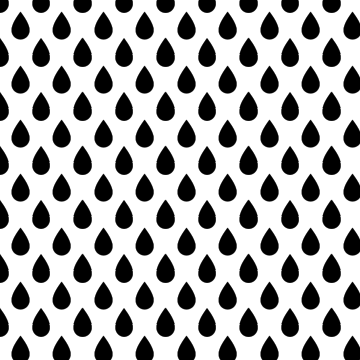 I cut some of the teardrops out, so that it'd make a stencil. Using that, I was able to evenly draw the pattern onto the suede.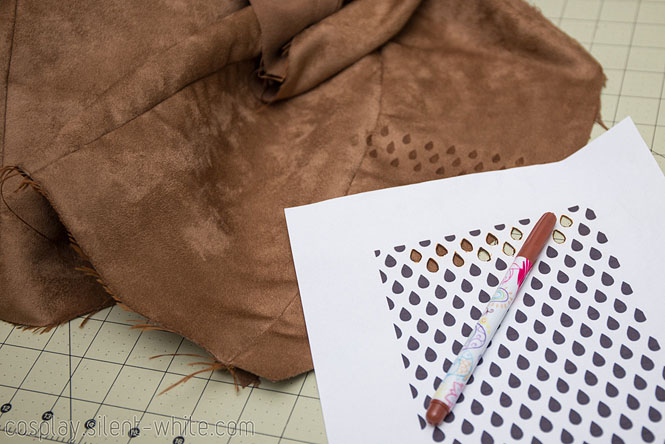 I also noticed the collar had a different pattern, though I had a hard time seeing what it was like exactly. I did my best guess based off of this screenshot.
And here is the pattern for that:
After I finished with the pattern, I sewed the outer layer and lining together, and that's it! Now I can move onto another part of the costume!