I'm back! …again! Between my last cosplay (Kiki) and now, two years have passed, in which I've had another kid (2 girls now!) and of course, the pandemic happened. Cosplay hasn't exactly been on my mind. But then! I watched Raya and the Last Dragon and was immediately inspired.
In the past month, I've been drafting new patterns and deciding on what fabric to use. Here is my progress so far!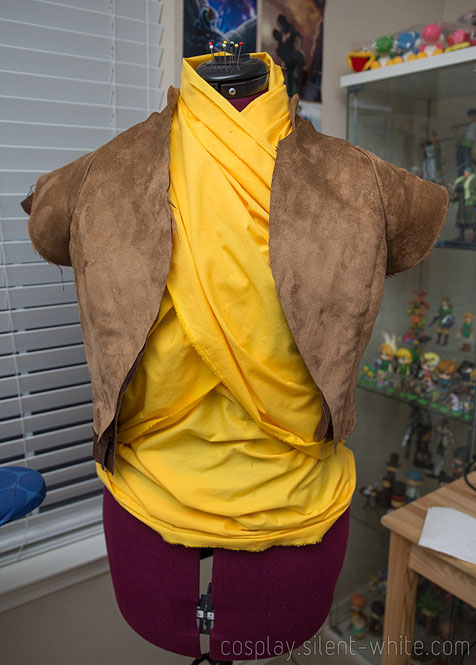 The shirt isn't sewn together yet, but I already have an idea of how it'll come together. I decided to just use a cotton-poly blend for it. Though I figured out a way to do the shirt with one long strip of fabric, I decided to split the top part and the bottom part into two pieces. That seemed simpler and used less fabric.
The pattern for the vest took me a couple tries. I started by draping muslin on my dressform to do an initial pattern. I transferred it to paper and did a couple mock-ups. After some adjustments, here is the final pattern.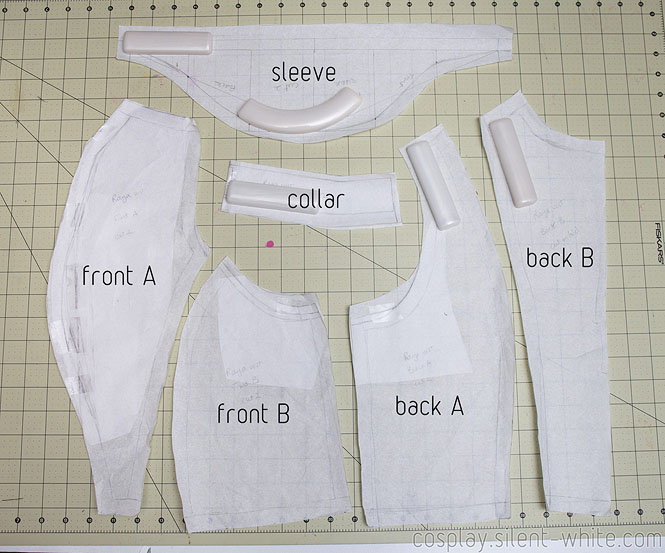 I decided to use suede for the outer layer and cotton for the lining. I don't have the outer layer and lining sewn together yet to make one piece, but I will be doing that after I apply the vest's pattern onto the suede (which I'm working on next).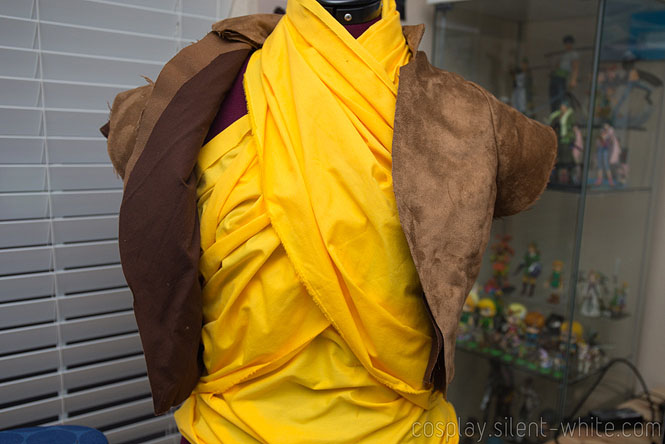 I also have the pattern for her pants done, but I will save that for another entry! Until next time!