I completed another part of my Raya cosplay, and it's the pants!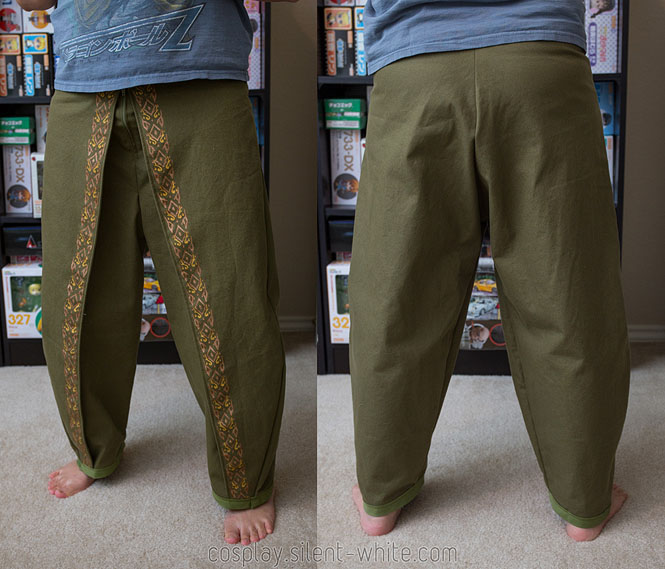 I wasn't sure what type of fabric to use at first. I was originally looking for some twill, but I ended up finding some olive-colored demin and went with it!
The pattern took me a few tries to get correct. I started by making some basic baggy pants, but the fit just didn't seem to match the loose fit that Raya has. I adjusted the pant legs a couple times and also how the crotch sits, and this is what I ended up with.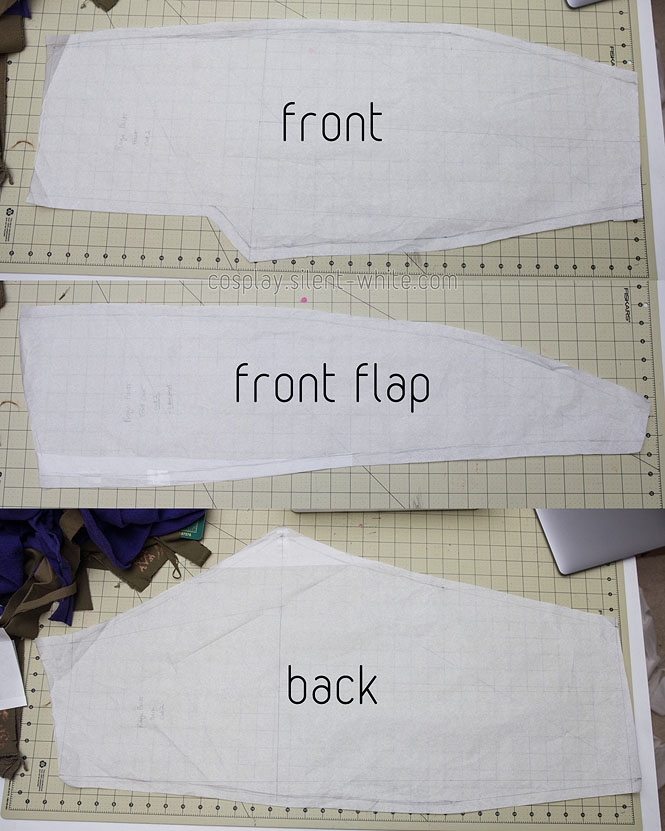 As for the front flap, I originally didn't think it was connected to the pants and that it was some sort of pants cover that went over both sides of the pants. Well, I ended up re-watching parts of the movie and screenshotting uh… basically Raya's butt… and realized that the flap was only on the front part and seemed to be part of the pants itself.
I had a hard time figuring out what the decorative trim on the front flap was, so I bought it from another cosplayer: Gladzy Kei. That was a huge help! Unfortunately, I did have to simplify the design a bit because I didn't have a good way to cut it into a stencil, and my fabric markers were not fine tipped enough.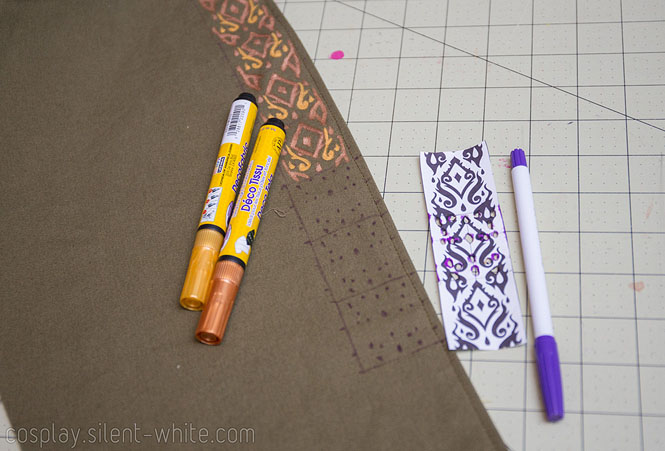 I figured out a grid-like system to use as a guide and used bronze and gold Deco Fabric Markers to draw it on by hand.
And because this is me, of course, I messed up badly the first time. I actually drew the trim on the wrong side [face palm times a million]. I had to cut a new front flap and do it all over again.
As for the other details, I knew the top of the pants would be covered by a belt and the bottom would be covered by boots. I went the lazy route and closed off the top and bottom parts with bias tape, and I also added a zipper to the top.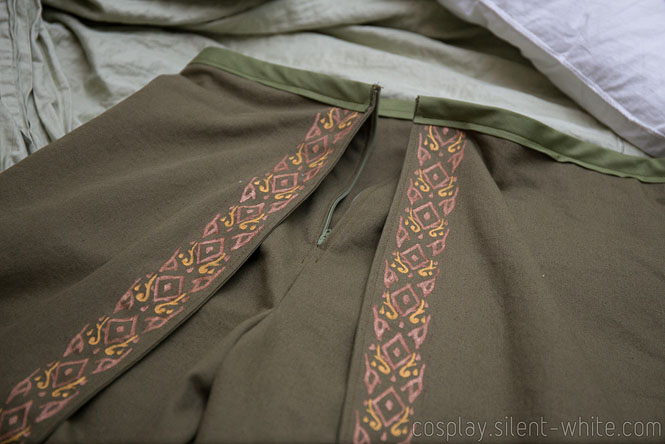 I'm normally not great at making pants, but I'm happy with how these turned out! I'm currently juggling a couple things, both for myself and for my daughters, so I'm not totally sure what I'll finish next. I guess we'll just have to see!