I know it's only been a day since my last entry, but… I finished Tashigi's Punk Hazard coat! The last part were the epaulettes (shoulder things), and I'll write about how I made them.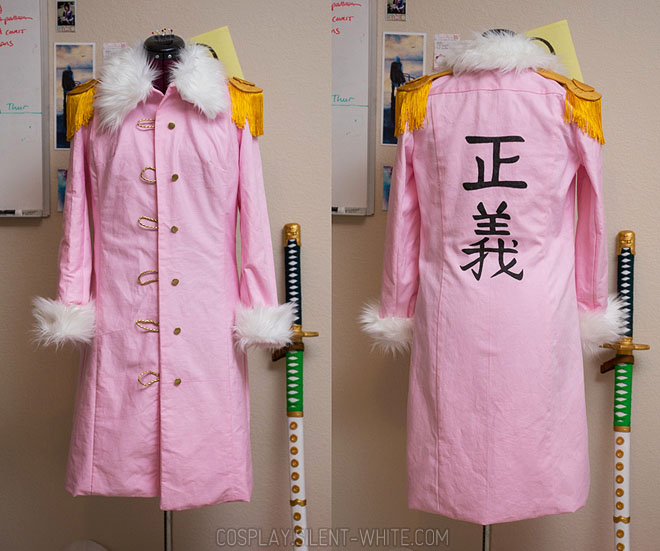 I started by cutting out the shapes in craft foam, and then I covered them in Worbla. I chose to do the Worbla step because I could curve the shape to fit around my shoulders, and of course, it makes the craft foam harder and more stable.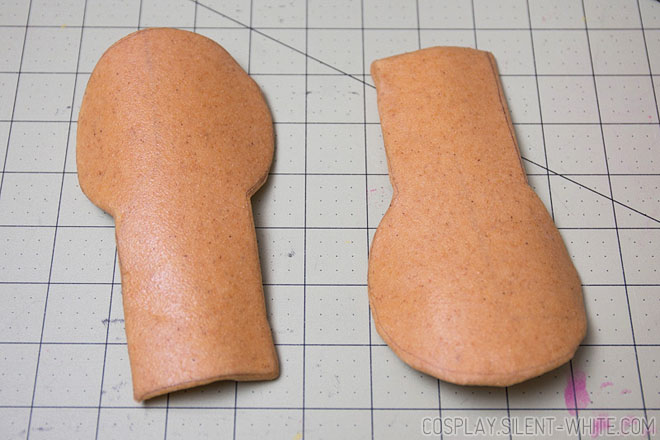 After that, I covered it with gold silk fabric. I simply hot glued it in place on the back side.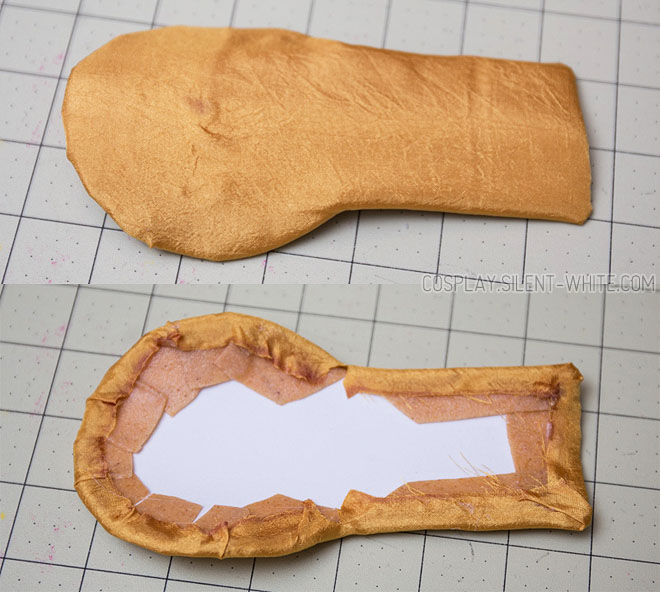 I found the fringe in Joann in the area where you can by ribbon by the yard. I was originally looking at curtain fringes, but then I spotted this one instead on the other shelf. It was longer in length, so I chose it over the curtain fringe. I started by hot gluing one layer around the edges.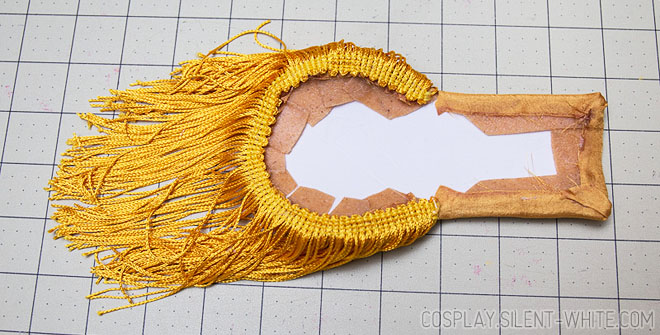 I felt it was too thin though, so I also glued on a second layer slightly behind the first one.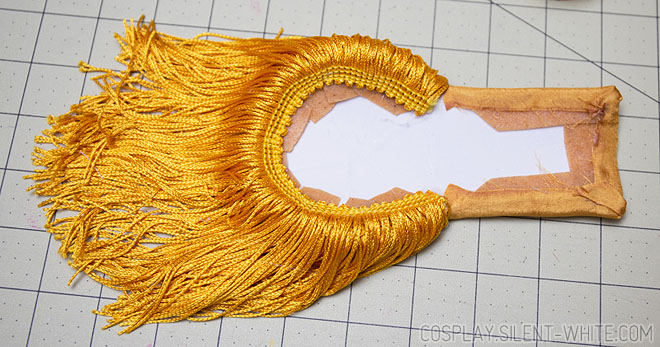 I noticed that Tashigi's epaulettes had one or two more circles on top, so I chose to add one more. I cut out a smaller circle with craft foam and covered it with the same silk fabric. (I didn't need to use Worbla on this piece.) That's just glued on top too.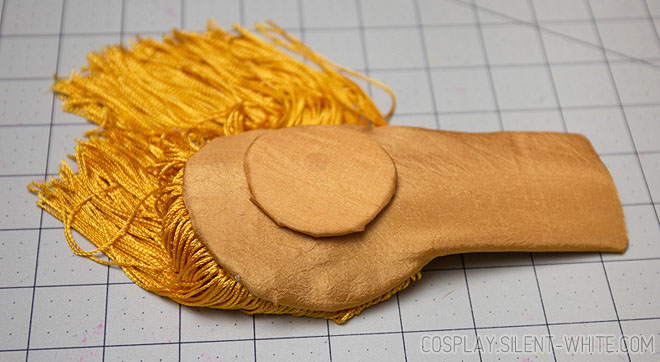 The last part was adding a way to attach it to the coat! I used Worbla to put two safety pins on the back of each one. This is nice because I can easily remove the epaulettes whenever I need to wash the coat.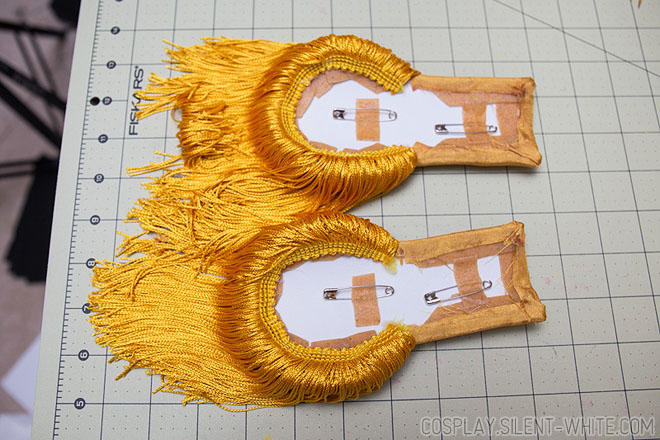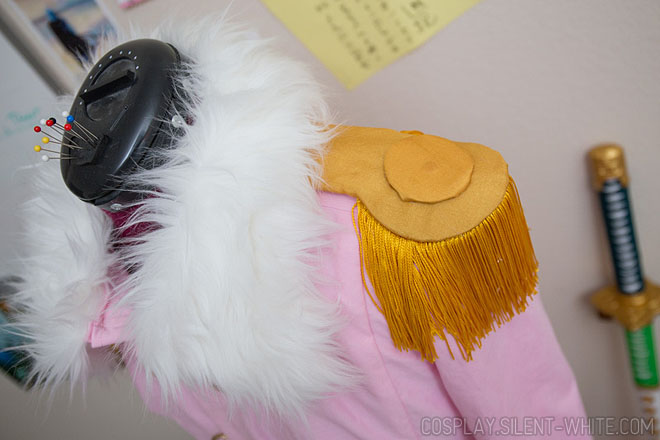 Now the coat is done! I also finished the gloves, but I'll talk about that in a different entry. Next on my list is to style the wig!