I am almost done with Tashigi's Punk Hazard coat! I'm currently finished with the main sewing pieces for it, and here's how it looks now.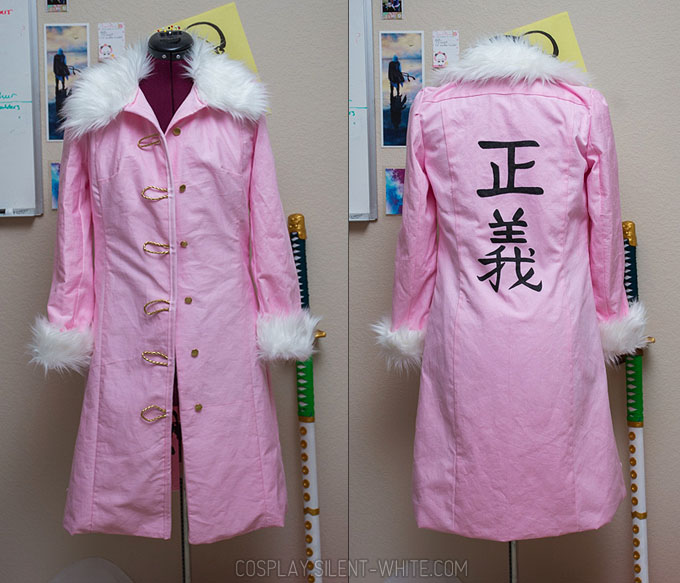 After last time, I added the collar, which is faux fur on one side and a jersey knit on the other. It's the same faux fur I used for her Alabasta jacket.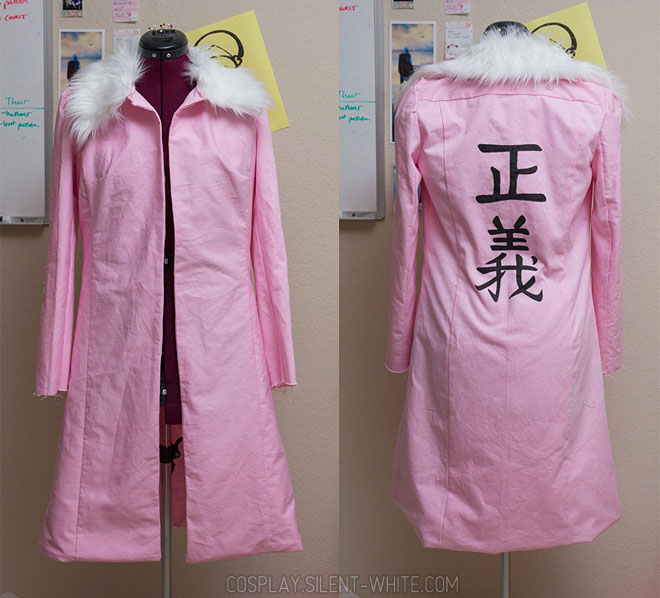 While doing this, I also attached the outer fabric and lining. They're sewn together at the edges and then the two layers sandwich the collar seam at the top.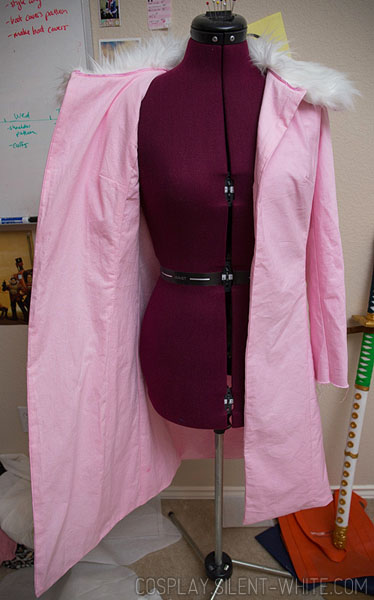 Then I went onto the cuffs for the sleeves, also made with faux fur and jersey knit.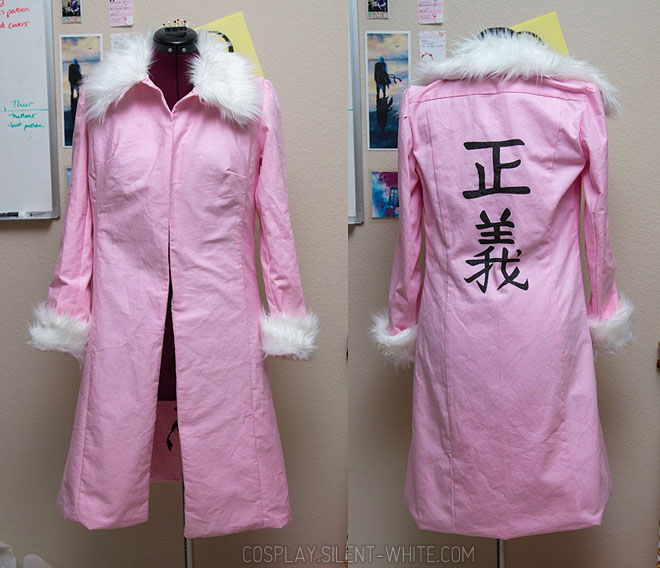 Here's a better look at how they're sewn to the end of the sleeves. They're simply flipped over afterwards, and I didn't have to do anything extra for them to stay that way.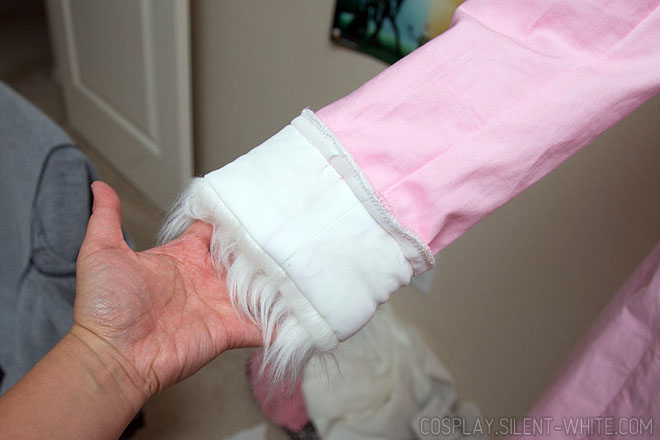 Lastly, I worked on the buttons and button loops! I couldn't get a consistent count of the number of buttons. On my figures, there are 7 buttons, but in screenshots, there were 5 or 6. In the end, I chose 6 because that was two packs of three buttons.
For the button loops, I used gold faux leather braids. I was originally thinking of gold bias tape or ribbon, but I ended up liking the look of the faux leather. I loosened the ends (so I could sew them easier) and started by hand sewing them in place.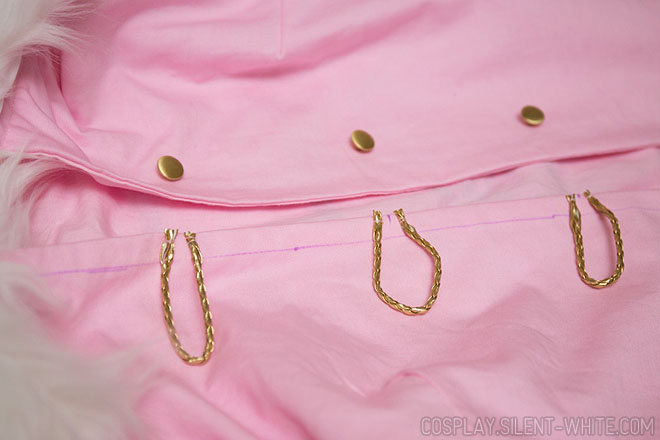 Then I went over it again with the sewing machine and some hand made bias tape to cover the edges.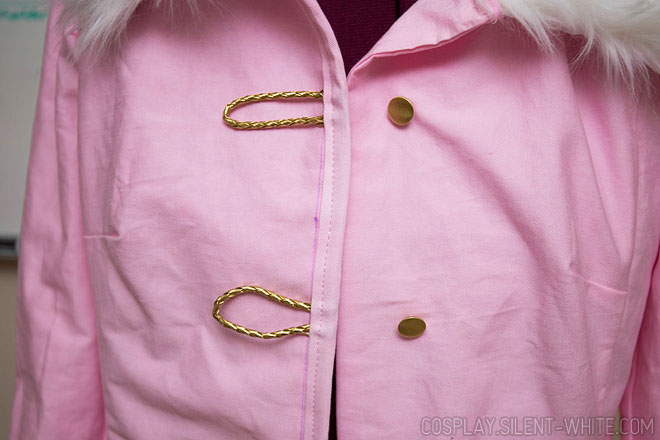 The only thing that is left is to add the epaulettes (things on the shoulders)! I'm already working on making them, so in my next update, I'll show the completed coat :)