I added a new cosplay to my costumes section! It's Yuri from Yuri on Ice :D Unlike my usual cosplays where I try to make most of it, I ended buying most of this one, mainly because I wanted it to be a casual cosplay. I'm not sure if I'll wear it to any conventions. I just wanted to get some photos in it!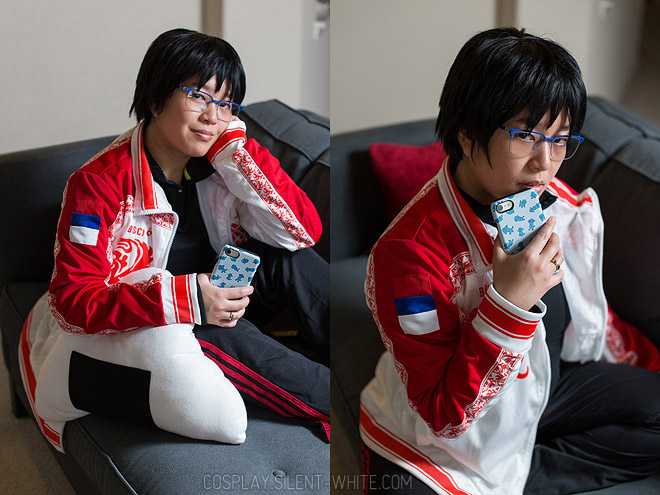 To start with, the jacket was just bought off of an eBay seller. It was pretty cheap, and well, as a result, it feels cheap too. I've already had to cut several loose threads off of it, but it actually looks like Victor's jacket at least. Instead of buying Yuri's jacket, I thought it'd be cute to wear Victor's instead :)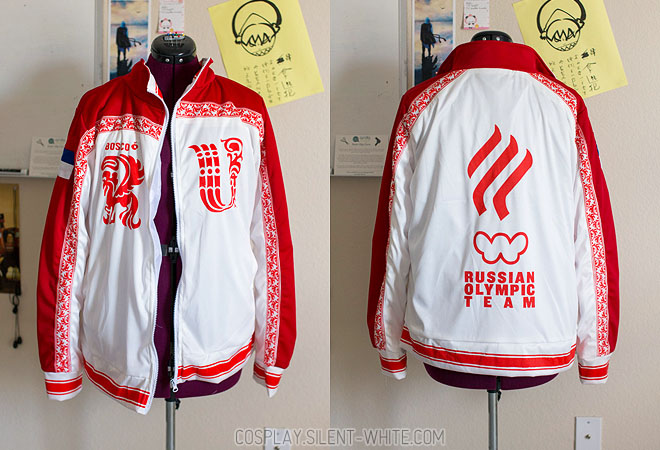 Most of the accessories are bought as well. The Makkachin phone case was bought from the Crunchyroll Shop, and the gold ring was a cheap one found on Amazon.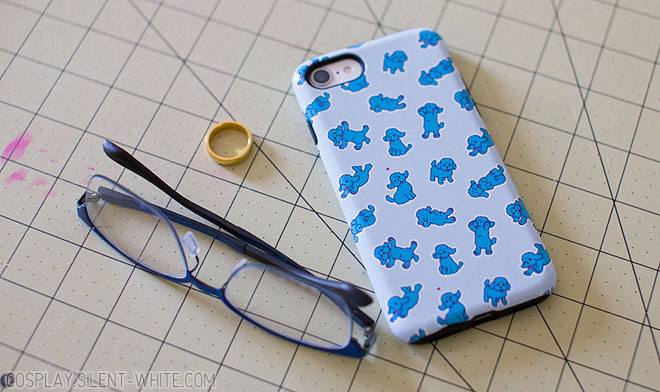 I did alter the glasses though. I ordered them in blue, but they came in a very dark blue that looked more like black. So, I covered them in painters tape and spray painted them a more accurate blue color.

The onigiri pillow is the only part I made! I used stretch cotton and cut out two onigiri shapes. Then I sewed on a black rectangle on each for the nori.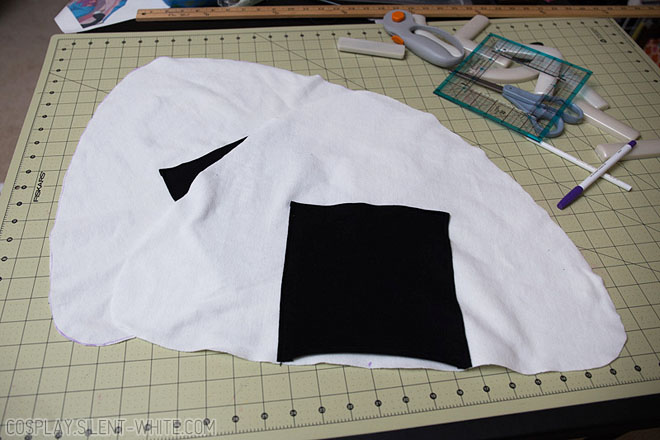 Using the sewing machine, I sewed both together, leaving a couple inches open at the bottom. That's where I stuffed the polyfill. I hand stitched an invisible stitch afterwards to close it up.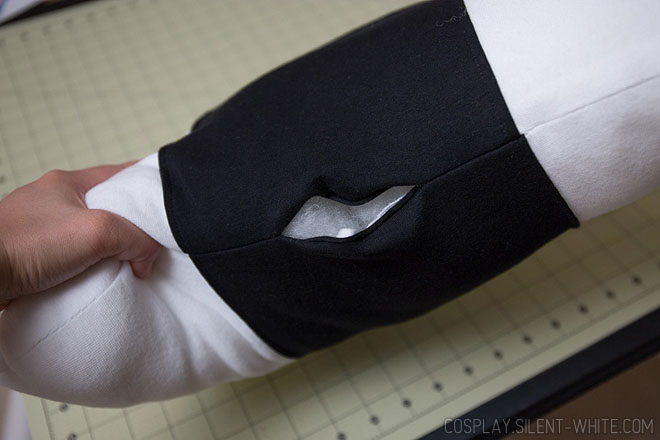 Here is a better look of the pillow!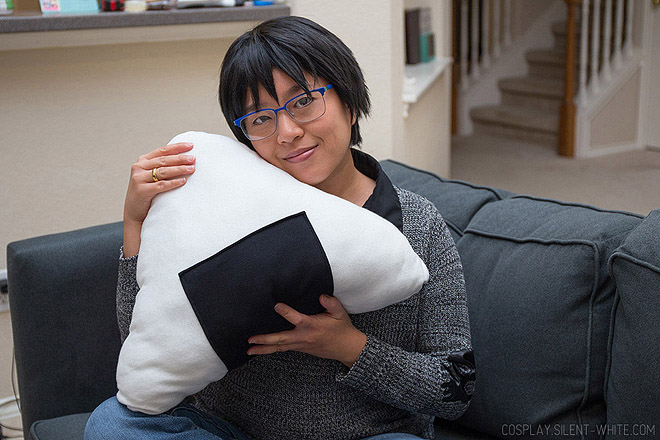 I still have another Yuri on Ice accessory coming in, and I'm tempted to buy Yuri's jacket as well. Expect more photos later on!