I am starting on the coat for the Punk Hazard version of Tashigi! I just finished doing the mock-up for it today: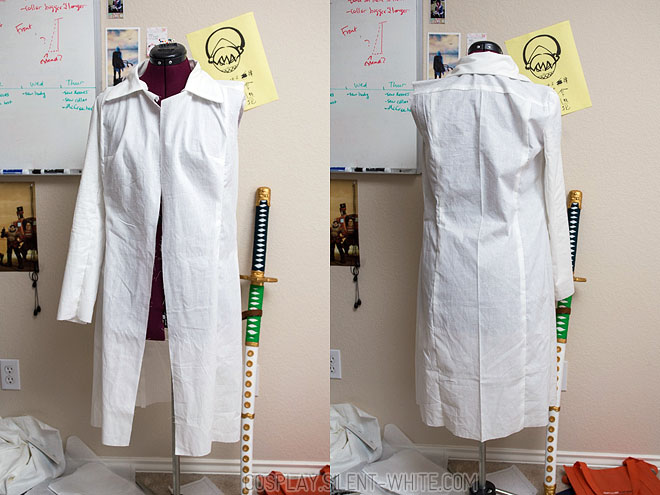 I already altered the collar in this mock-up, but I'm pretty sure I want to alter it again to be a little larger. I also plan on altering the front part to flare out a little more at the bottom.
There's a couple things I will need to add, which aren't shown. I'll have to add the cuffs to the sleeves and the shoulder pads. The pattern also comes with lining instructions, which I skipped for the mock-up, but I plan on lining the real thing.
The base pattern I used is Butterick B6385. Even the example coat is light pink! I feel like it was meant to be!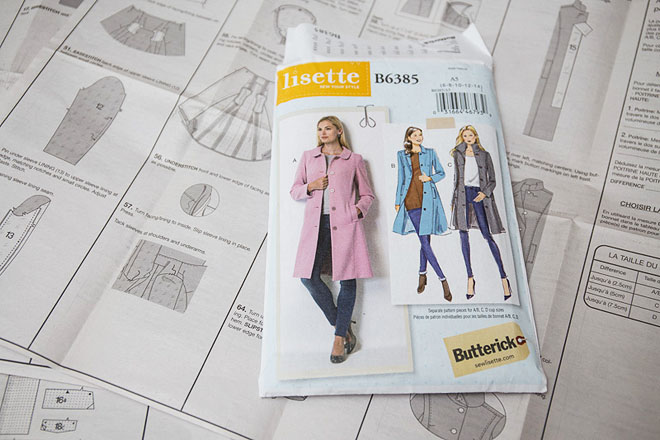 Next on my list is to dye the fabric. This mock-up was made in muslin, but for the real thing, I bought white twill. I didn't like any of the pink colors that were offered, so I'm going to custom dye it myself.
I am helping out a friend with a cosplay too and will be blogging about that one later!