I've finished the jacket for my Pokemon Go Trainer cosplay!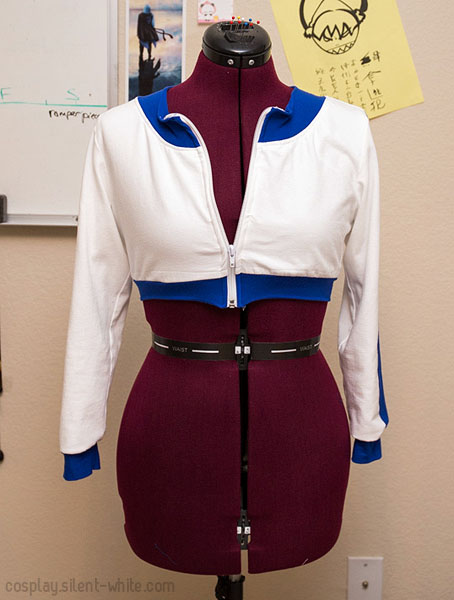 Like I mentioned before, I'm using McCall's M7556, which is specifically for the Pokemon Go Trainer. I like that there are cosplay patterns now because I barely had to make any modifications! I also picked up M7397 to use on the gloves later.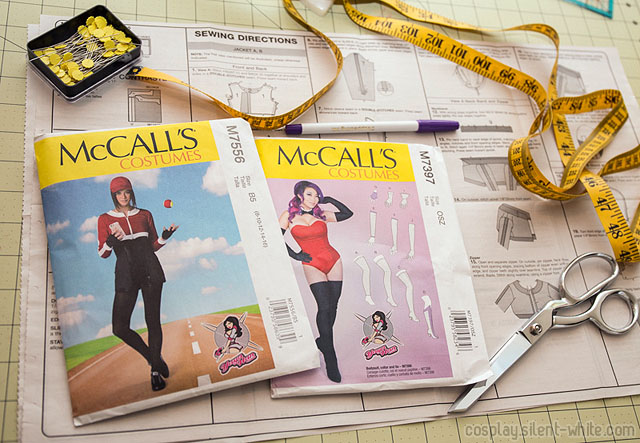 The main things I changed were the length of the sleeve (made it shorter), and since I'm using white fabric, I decided to add a layer of lining. Because of that, I had to change the order of the directions. The first thing I did was made the white part of the jacket twice, one with the outside fabric and one with the lining fabric.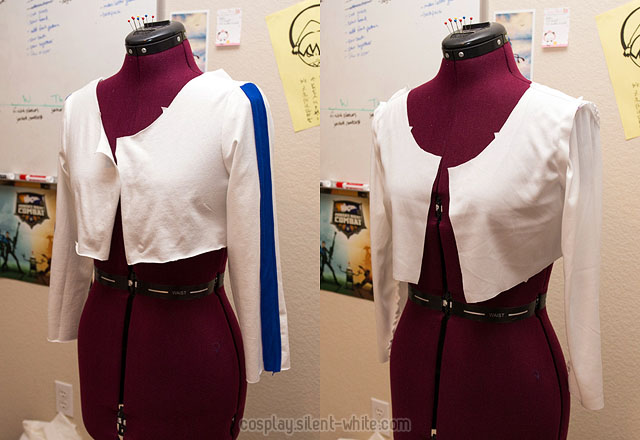 Then I combined them, so the seams faced each other, using the blue trim to keep them together. I followed the rest of the instructions and pattern as-is. Here's how the inside of the jacket looks with the lining.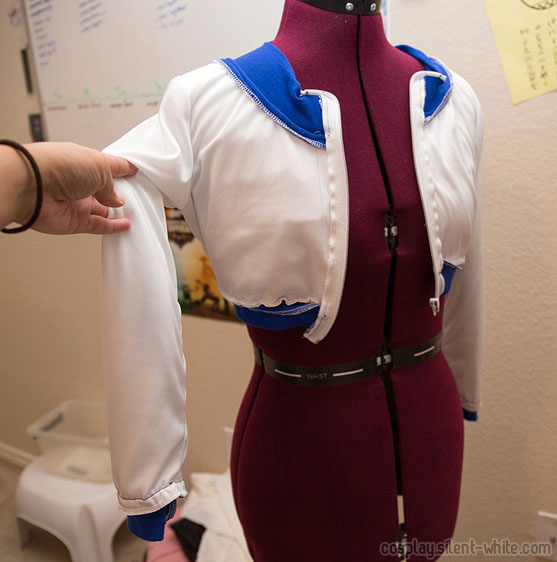 In retrospect, I wish I had changed the stripe on the sleeve. When I checked my game, I realized that the stripe is much thinner, and the one on the pattern is kind of wide. That's ok though because it still looks pretty good as it is.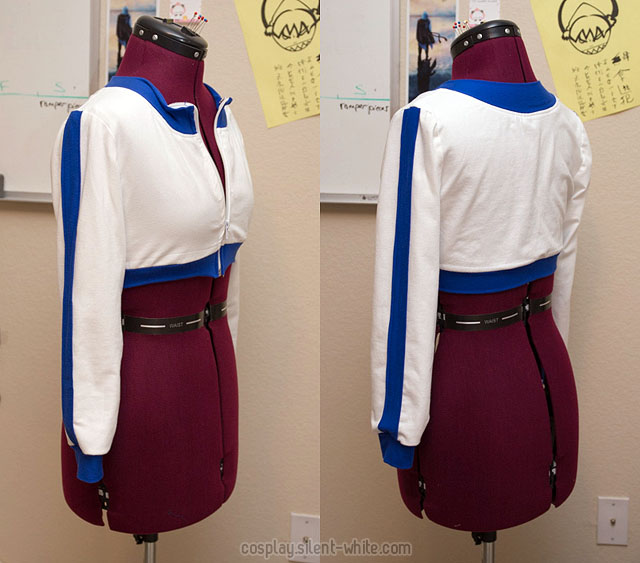 Next up is the romper! I already did a test version of the romper and made a couple alterations. I hope to finish it soon since Halloween is not too far away!