Now the romper is done! I meant to finish it earlier, but I spent a couple days going out and playing Pokemon Go instead XD;;
Like the jacket, this also uses the pattern from McCall's M7556. I used Activewear spandex for the dark blue part (it looks black, but it's really "midnight blue"), and French Terry Knit for the middle blue part.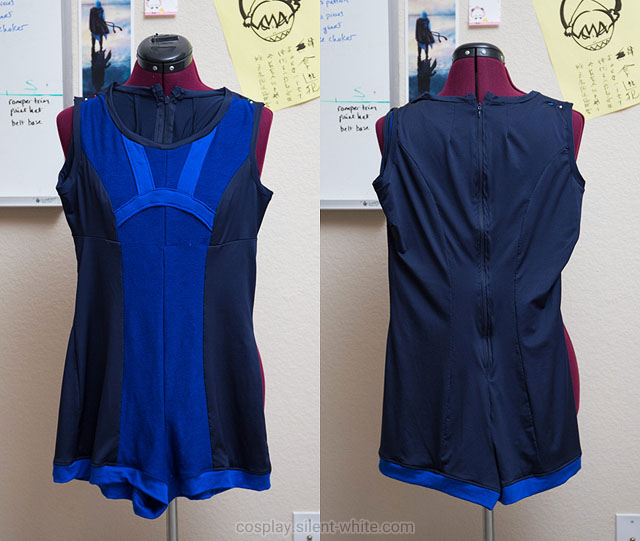 I started by doing the back part of the romper according to the pattern instructions. I did the front part in a different order though. Instead of sewing the sides to the middle, I did the middle parts only first.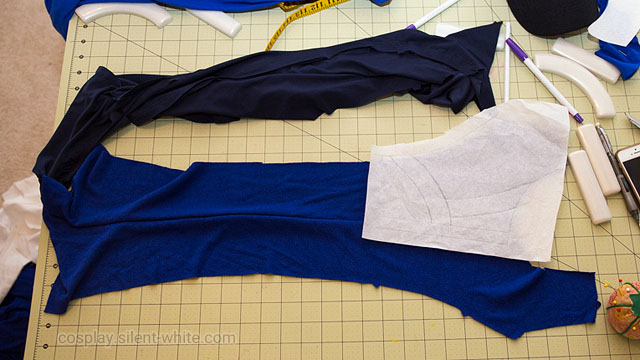 This way, I was able to put on the front design. The lighter blue fabric is actually the same blue fabric that I used on the jacket. I started by sewing on the top two lines.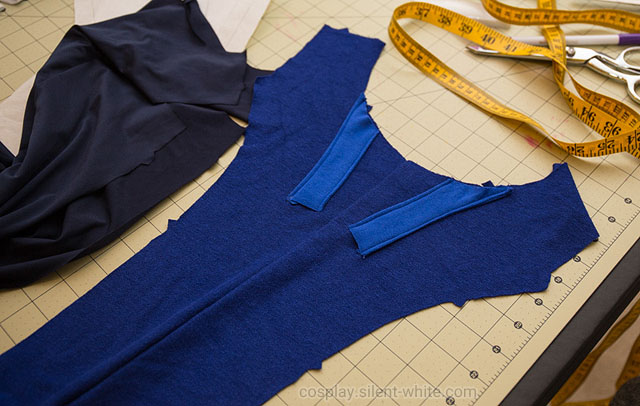 And then I added the rounded part.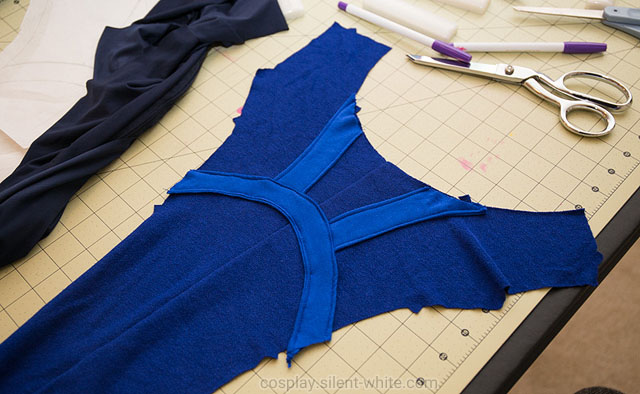 The rest went according to the pattern, though after I finished it, the fit felt a bit off. When I made a mock-up of this pattern, I felt that the romper was too short, and the crotch area was too high. I ended up lengthening the pattern a little, but then it felt too long after that…??
Since the back has the zipper in the way, I only took it in on the front part. I put the seam below the front pattern, so that it'd be covered by the jacket.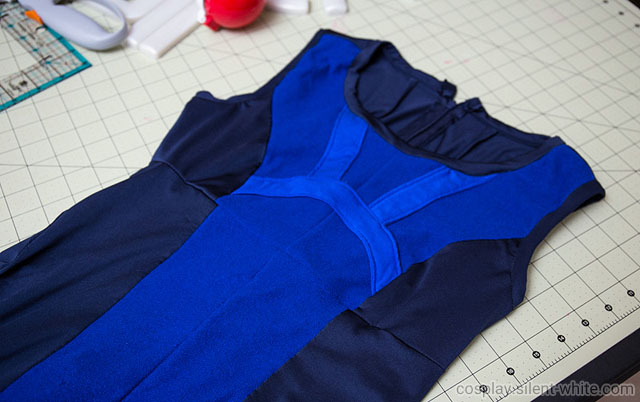 The top of the romper also felt too loose. To tighten it up a little, I added two darts to the back (before the neckline trim was added).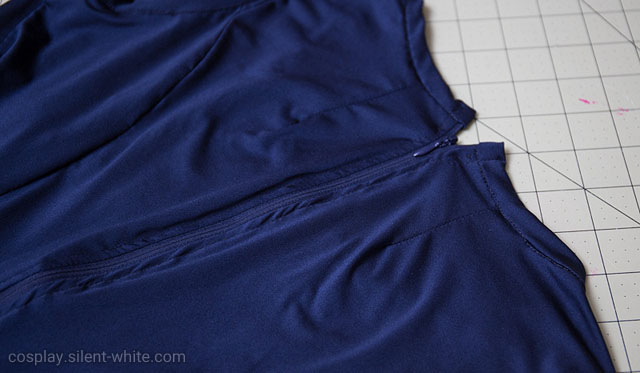 And here's the costume so far! I just have a few things left, which is to paint the hat, make the belt, and make the gloves.