I'm making good progress on Tashigi's jacket! I've finished the front and back pieces without the faux fur. I'm still waiting on that fabric order to come in and am a bit worried since the tracking hasn't moved, but… we'll see. Hopefully I get it soon!
I started by making the button "holes" – quotations because I didn't actually cut button holes. Since I don't plan on buttoning up this jacket, I decided not to bother with them. I tried a few different things out, and the only thing that seemed to work well was making a loop with 1/4 inch bias tape. I used a bit of fabric glue to get them in place before sewing them down.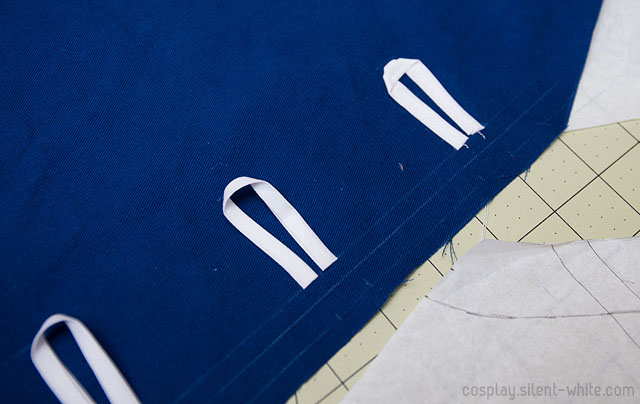 Then I realized I should have started with the pockets and moved to those next. (Not sure why I took a photo with only my finger tips in the pockets, but they are obviously deeper than that.)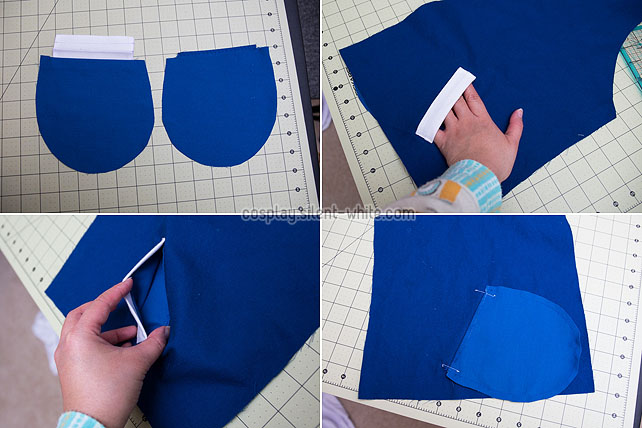 Next I started adding all the stripes. These are created by cutting out the pieces on white twill with an extra 1/4 inch on each side to fold the raw edges under. Then I just sewed them on top of the blue twill. I started with the V-shaped ones and the shoulder ones (not pictured).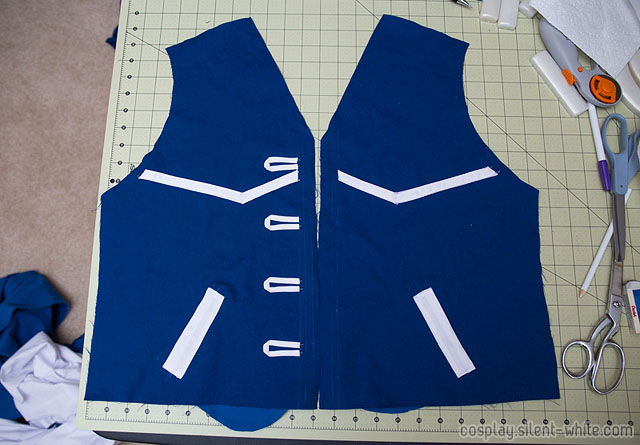 Then vertical one on the edge and the arm hole stripes are sewed on top of them. If they look a bit wide, it's because they include seam allowance. The stripes are supposed to be 1/2 inch and the pocket stripe is 1 inch. The buttons were also added afterwards!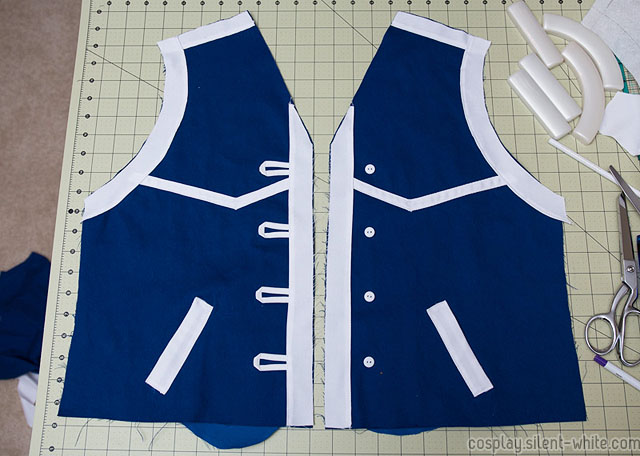 The back is done the same way. I started with the shoulder stripes and the middle vertical one.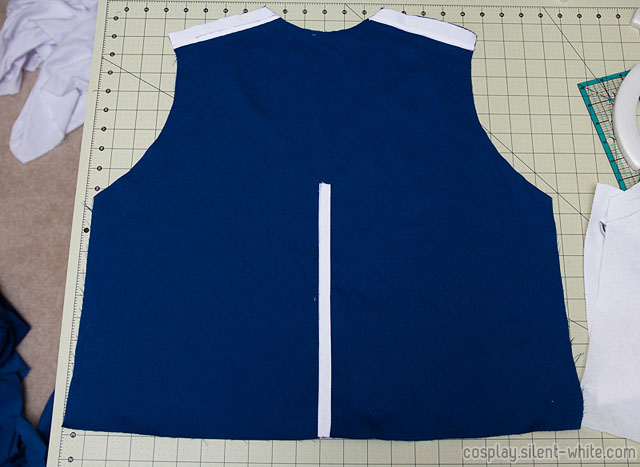 The curved one and the arm hole stripes were added on top of them.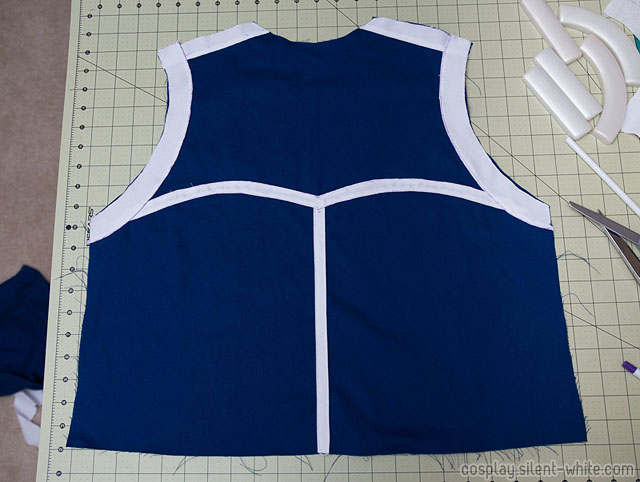 From here, I'm going to move onto putting the lining together. I've also been doing work on her sword, but I'll post about that later when I'm a bit further on it. I can't wait to finish this jacket!