If you check out the Costumes page, you'll notice a new one listed! I'm still focused on my Tashigi cosplay, but I started thinking about doing another One Piece cosplay that is more suitable to the hot summer weather, especially since I'll be attending summer conventions. I decided on Robin! Her Dressrosa one is very simple, but I also like the idea of making a dress that I can use out of cosplay as well.
But first! I need to work on my Tashigi cosplay. I did another mock-up but without all the stripes and details. I really wanted to test the fit and collar of my new pattern.
I finally got to something I'm happy with, so I'm going to start on the real fabric now. Exciting! I bought twill for the jacket and broadcloth for the lining. I also ordered some faux fur online and am waiting on that.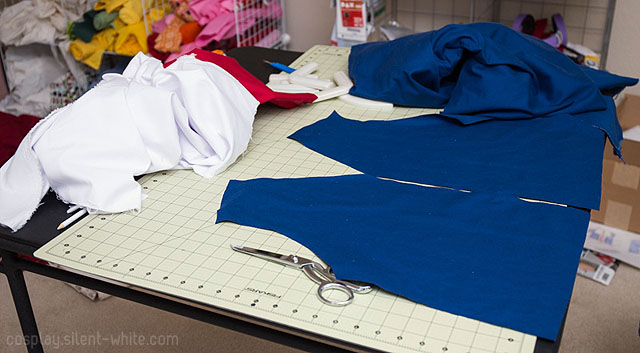 I'm spending this weekend doing as much as I can without the faux fur part. Hope to update again soon with progress!