Ah! I totally meant to post last month, but I procrastinated. I have to admit I haven't worked on my Tashigi cosplay as much as I wanted to in January and February and am trying to make it up in March. My goal is to work on it a bit each day and finish the jacket this month!
So… first update! The wig is styled. I used the hot water method to straighten it, and then I trimmed it and styled the bangs.
Next update! I have one mock-up done of her jacket. I started with Simplicity 2150 using the "D" version. I made it with muslin with no alterations, and it looked like this: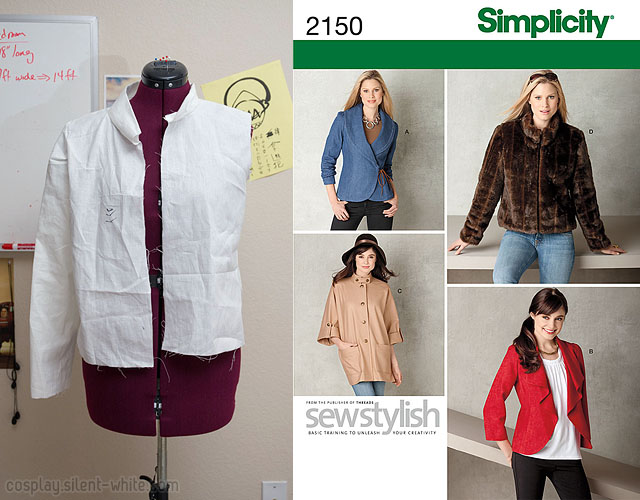 Which is just a very simple jacket, but that's what I was going for. Since there was a sale on Simplicity patterns, I got it for $1, so yeah, totally worth it. From here, I did a bit of altering on the pattern and figured out where I wanted the stripes, faux fur, and pockets.

That led to this mock-up: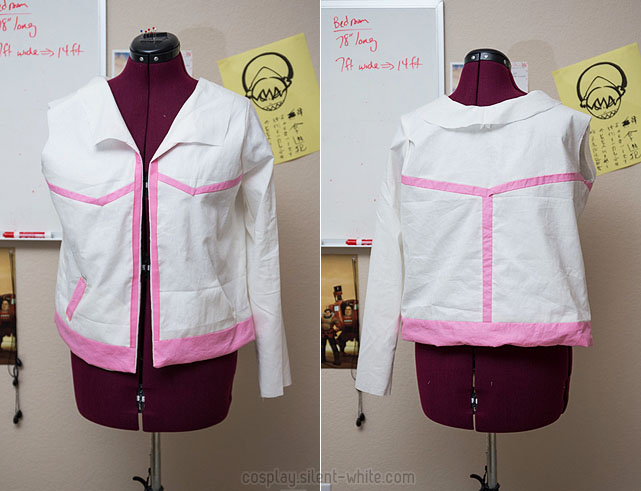 Though it doesn't look bad, I'm going to make more modifications and do yet another mock-up. I'm going to alter the fit and also the placement of the stripes.
I also went ahead and bought a plastic, prop katana. Up close, it's obviously a fake sword, but for only $12.99, it's not a bad base to start with. (Kind of annoyed that it comes with a cross-body strap though, which I will have to remove.) I plan on altering this to look like Tashigi's sword, Shigure.

And that's what I have so far! Hopefully my next mock-up with be the last one, and I can finally start on the real fabric (which I bought just recently).