I'm now done with Phi's jacket! Here's how it came out: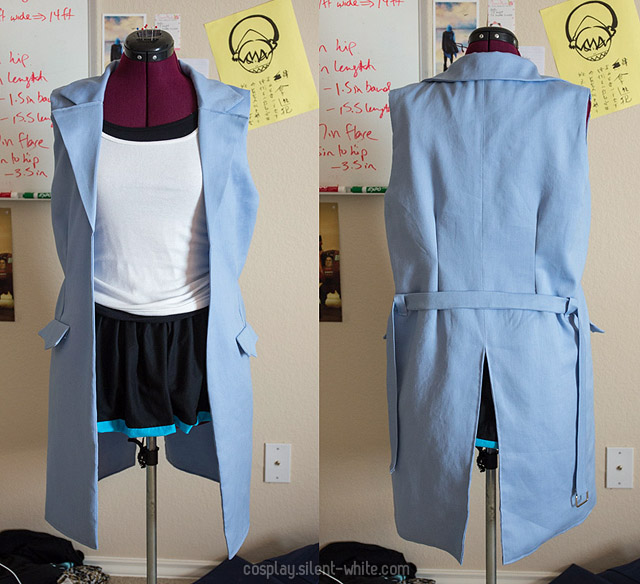 Since last entry, I added pocket flaps and positioned them at the bottom of the darts. To save time, I didn't make actual pockets. (I wanted to originally, but I don't have much time left until the con.)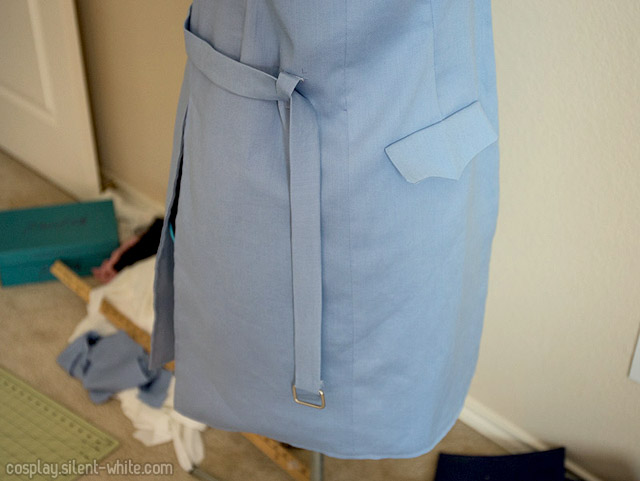 Here's a better look at the belt loops and the belt. The loops look farther apart than her reference images show, but to make the belt fall near the pockets, I needed to spread them out a little.
The buckle at the end of the belt is not an actual belt buckle. I found it in the section of Jo-ann for making your own bags and purses. I think it's supposed to be a buckle for a purse, but it matched what Phi has at the end of her belt.
Oh, and I didn't mention her top much, but they're just white and black tank tops I found at Old Navy. The only alteration I had to make was to shorten both of them.
Next up is to make all of her accessories!