I didn't mean to wait a month until posting again! I had a couple delays on making Phi's jacket. First, the fabric I wanted was sold out, so I had to pick an alternative and that slowed the shipping of my fabric order.
Next, I underestimated the jacket. I thought it'd be really easy and quick to make, but I had to adjust my pattern a few times. It took me 2 tries to mock up the jacket and like 3 or 4 tries to get the collar right.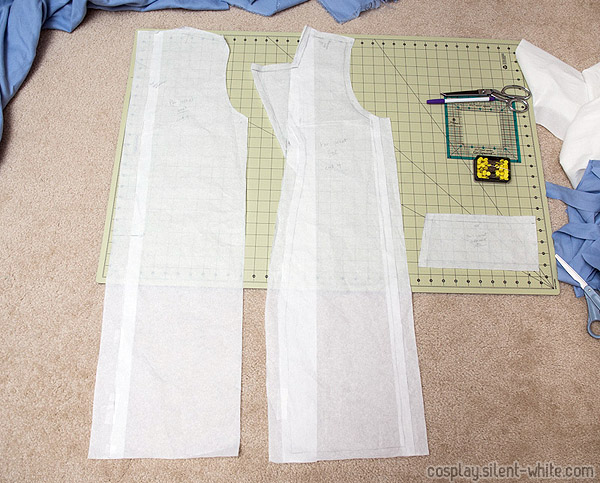 The fabric I ended up getting is a Cotton Nylon Twill. I thought about using a lighter fabric like broadcloth to line the jacket, but in the end, I just used the twill on both sides. The jacket is kind of heavy because of that!
The first thing I did was cut out 4 pieces of every jacket part. I sewed the outer parts together, and then I sewed the lining parts together separately.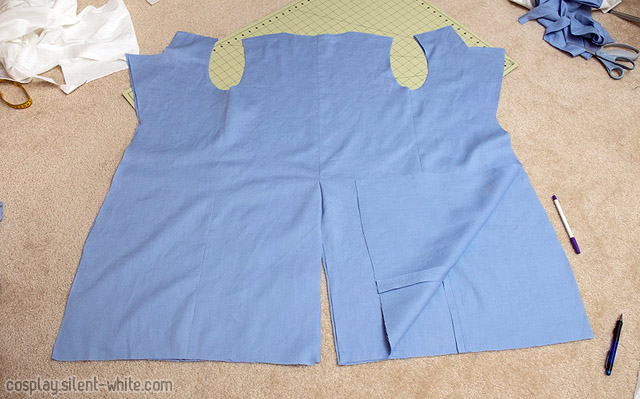 Next, I sewed the outer part and lining together by the right and left sides of the jacket. I left the bottom and shoulders open, so I could flip it inside out afterwards. Then I just sewed the shoulders together.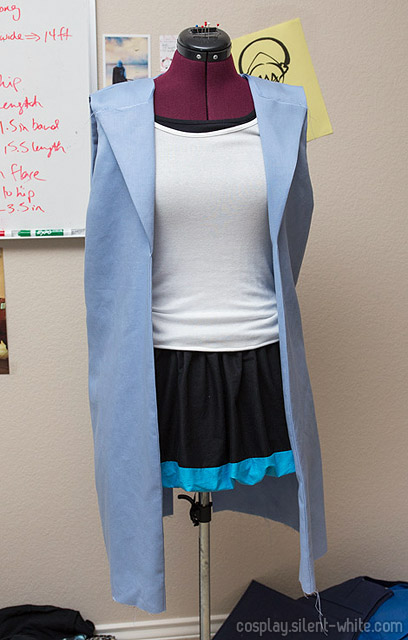 I sewed on the collar and placed it between the top part of the lapels (I hadn't sewn them together yet). I folded down the top of the lapels and sewed them together with the collar sandwiched between the outer part and the lining.
I did something similar with the bottom of the jacket. I folded the seams inwards, ironed them, and then sewed them together.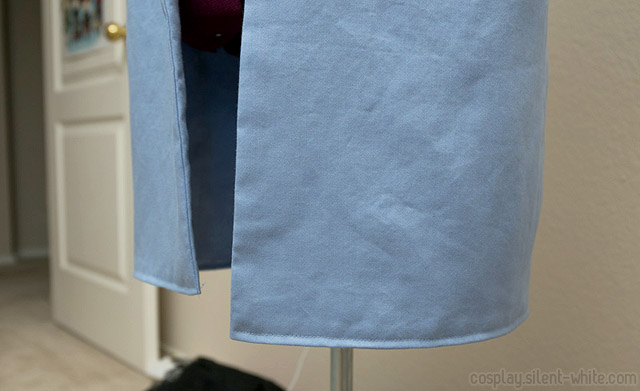 Though Phi's artwork doesn't show darts in her jacket, I really felt it needed them. Without darts, the jacket fell super flat on me, which isn't how it looks on Phi. I added two in the back and then two in the front too.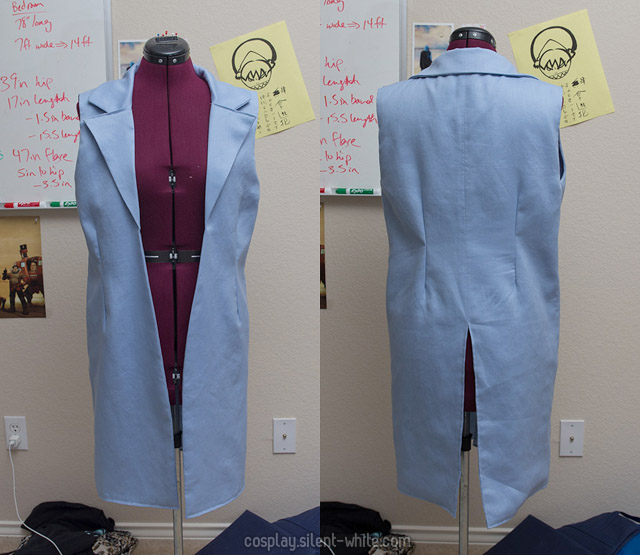 Here are more photos of the jacket so far to show how I sewed it.
I'm adding pocket flaps and the belt next, and I hope to finish the jacket this weekend!