I've finished sewing Rhyme's shirt! I started with white cotton jersey, so that I could dye it to the right color afterwards. I ran into the same problem I had with Zia's fabrics. When I found a fabric with the color I liked, it wasn't the right type of fabric and vice versa.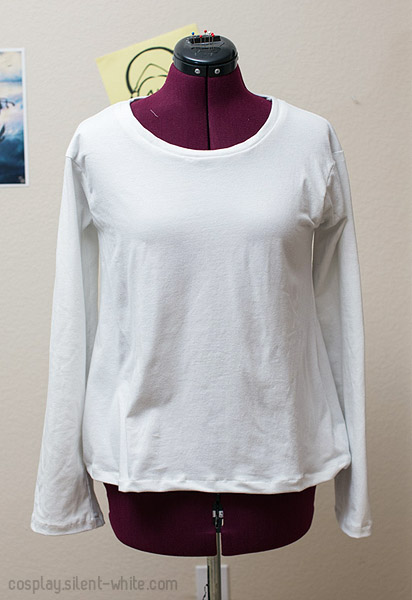 You might also be wondering why I bothered to sew her shirt instead of buying one. I wanted the fit to be close to how she's drawn.
I made the shirt fitted towards the top, but it flares out towards the bottom.
The sleeves are long and go past my knuckles.
The collar is wider than usual.
The shoulder is wider so that the sleeves start past my shoulder.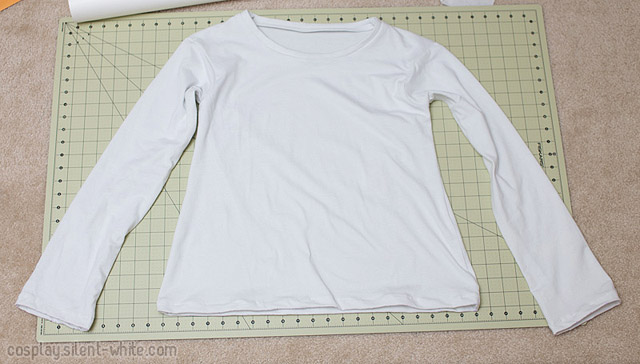 Here's how it looks when I'm wearing it with her shorts! I also decided to wear a chest binder since Rhyme is pretty flat.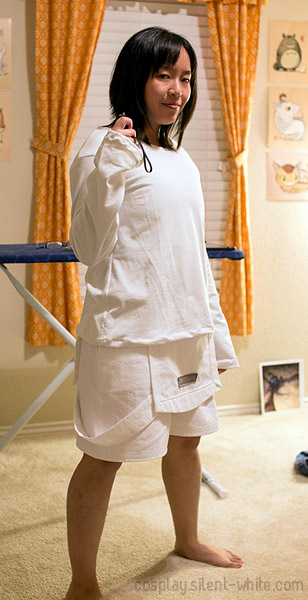 I already bought some liquid Rit dye, and I did a few test swatches tonight. The left two use 1 part Tan and 1 part Tangerine. The right two use 2 parts Tan and 1 part Tangerine. They look pretty similar! I guess the ones on the right are slightly less orange. I think the one on the far right is my favorite.
I also got a wig, which is the Adam in light blonde from Arda Wigs. So far I've only straightened it using the hot water method. Next up is to trim the bangs, and I think that'll be it.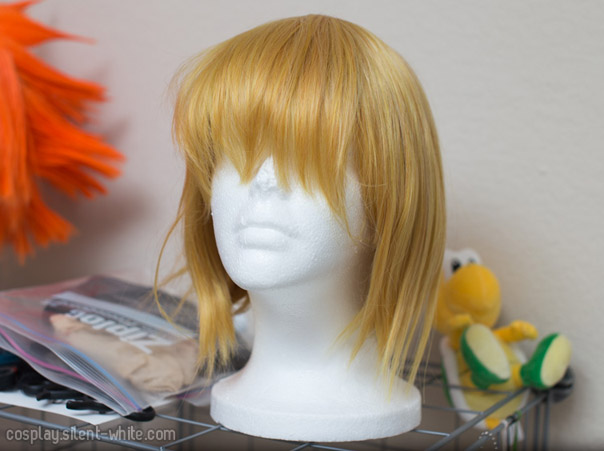 Not too much is left! Here's the rest of my to-do:
make beanie
dye shirt
add logo to shirt
find a bell charm for her necklace
alter shoes