I'm getting pretty close on finishing my Rhyme cosplay! Here's what I have so far.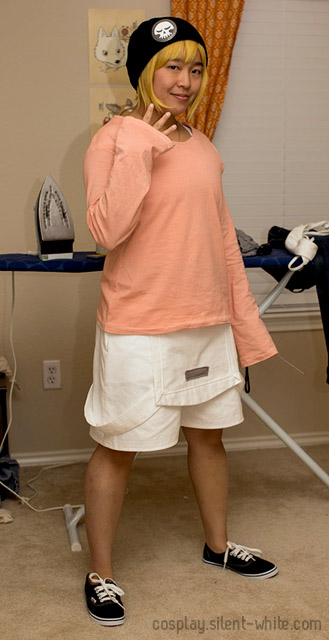 Since last time I've…
trimmed the bangs on the wig
dyed the shirt
made the hat
made the skull pin
I dyed the shirt twice so far, and I'm considering putting it into a dye bath again. When the shirt is wet, I feel like the color is perfect, but of course when it dries, it looks lighter. I'd like the color to be just a tad darker.
The first time I dyed it, I used 1/2 teaspoon tangerine and 1 teaspoon tan. The color was too peachy and then too much of it washed out, so it was too light. The second time, I used equal parts tangerine and tan (1/2 teaspoon each), which got it a bit darker and to the right color. I might repeat that last step one more time.

On the hat, I used some ribbed knit and made a shape similar to the one I made for Beat. If you look at her artwork, you'll see that some of the beanie hangs behind her, which is why I did this shape.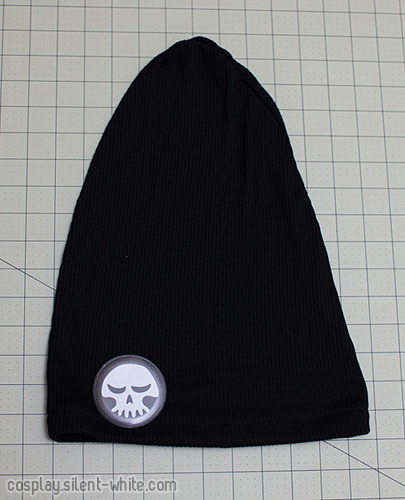 I vectored the skull and printed it out. I found these cheap "design-a-button" things on Amazon: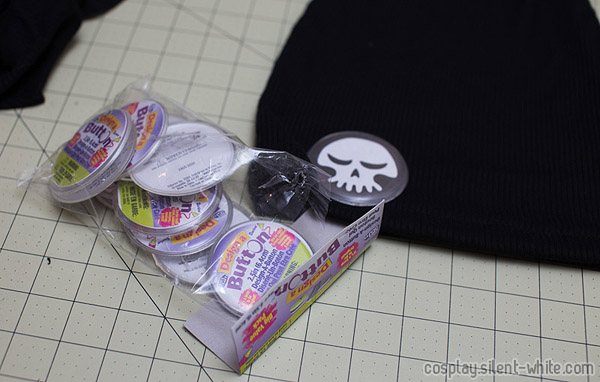 They're pretty cheap quality, but they work and are much less expensive than a button maker. Oh, and if you want the image I used for the pin, here you go: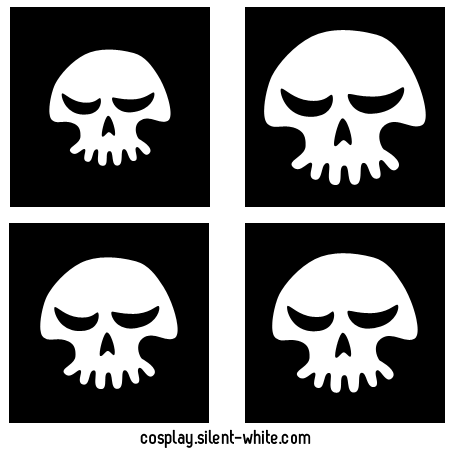 I printed out 4 sizes since I wasn't sure which one would work best. I ended up using the one in the bottom left corner.
Next up!
(maybe) dye shirt again
iron-on shirt logo
alter shoes
make necklace