I finished the Elsa costume for my friend's daughter, so now I can switch gears and start on Rhyme!
I started with Rhyme's shorts/overalls. I have the bottom shorts part finished and am working on adding the overalls part next. I basically made some baggy shorts with front and back pockets. I used twill and lined it with broadcloth to make sure it wasn't see-through.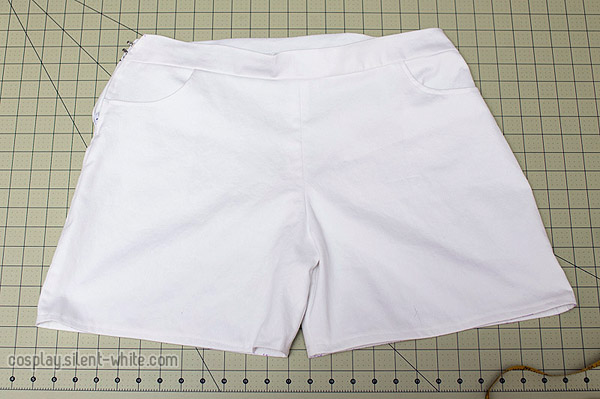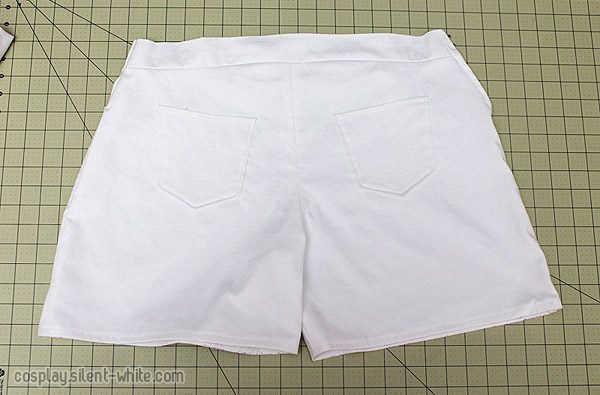 I must have messed up somewhere in my measurements because after I made them, I realized they were too loose on me around the waist. I had to make some adjustments around the waistband and side, which caused some weirdness near the front pockets.
Rhyme wears overalls but wears them as shorts, without using the overalls straps over her shoulders. Because of that, I had to figure out how to make the shorts stay up. Since they're overalls, I can't add a zipper to the front like normal shorts. I ended up putting a zipper on the side with a couple clasps to close the top.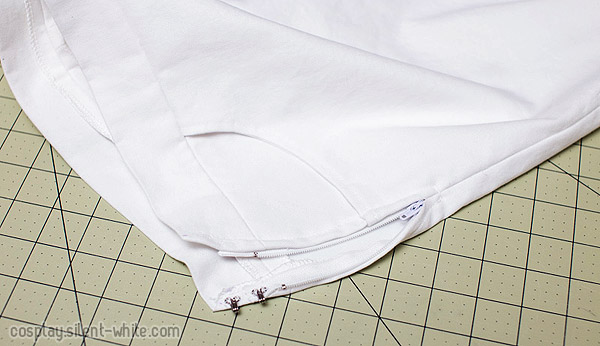 Oh, and if you were wondering how the Elsa costume came out, here it is :)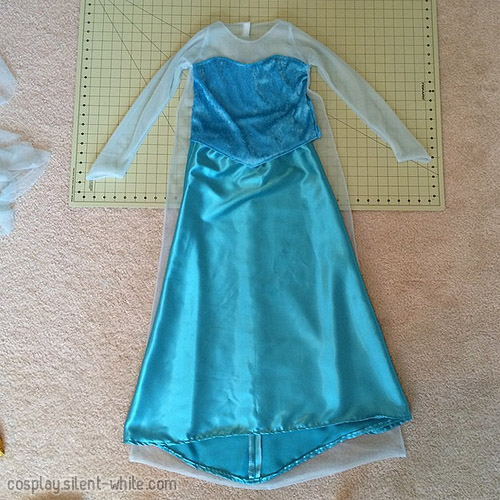 My goal is to finish Rhyme's shorts/overalls this week and then start on her shirt!