If you've been following my Instagram, you might have seen me post this photo: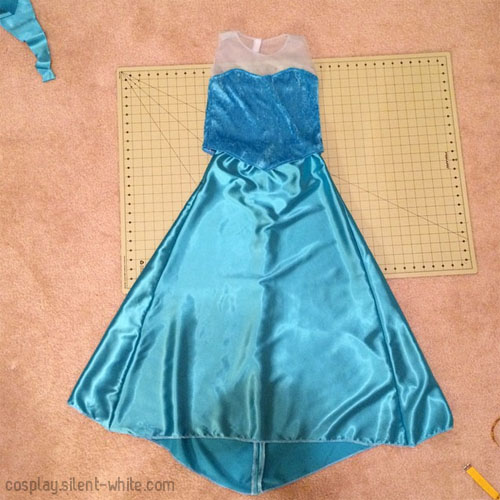 It's an Elsa costume in progress! It's for a friend/coworker's daughter, who is 9 years old, and it'll be her Halloween costume this year :) The skirt isn't hemmed yet because I'm waiting for a fitting with her to double check the length.
The skirt is made with Stretch Charmeuse Satin, and the top is made with Stretch Panne Velvet. We decided not to go the sequins route since that would be very time consuming and expensive for a children's Halloween costume.

The shear fabric is Nylon Chiffon Tricot, which I'm using for both the top and the cape. I'm so glad the fabric is so wide (108″) since I need to use two layers of it (otherwise it seems too thin). I've already drafted the sleeves and now I'm working on the pattern for the cape!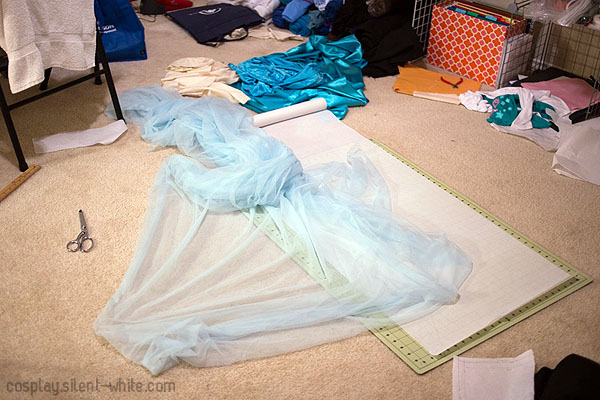 I'm also working on a Halloween costume for myself. Remember how Jack, Jessie, and I cosplayed from The World Ends With You several years ago? I've decided to do Rhyme this time! I've already added a page for her which you can see here.
I bought all of her fabric too: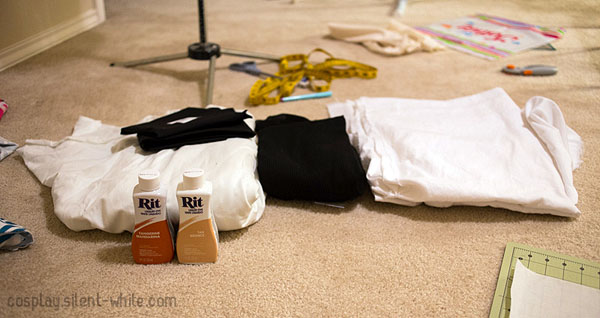 I have cotton jersey for her shirt, Kona cotton for the logo, ribbed knit for her beanie, and twill for her overalls. I gave up on trying to find a color close enough to Rhyme's shirt and also in the fabric I wanted. I bought a couple bottles of Rit Dye to dye the shirt myself.
I'm hoping to finish the Elsa costume soon, so I can shift my focus to Rhyme :)