With the base for the head done (in part 1), I was able to measure how big the mask should be. I sketched it out on some pattern paper.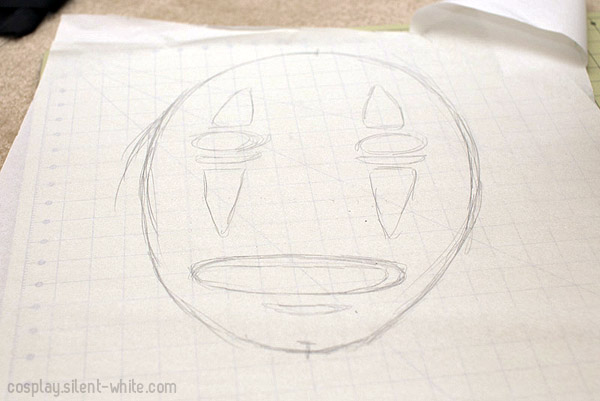 I decided to make the mask with fabric because it'd be light and easy to attach. I started with white Kona cotton and cut out an oval. It's interfaced in the back with light interfacing, then I cut out a hole at the bottom. The details on top are more fabric that's been attached with iron-on adhesive.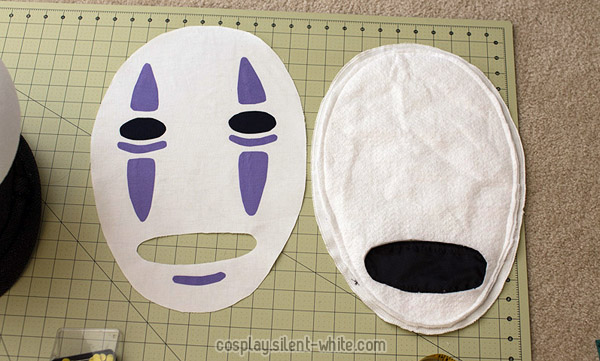 I didn't want the stitches to show on the mask, so I made another one to go behind. I added batting to this one to make it puff out a bit, and this is also where I sewed the shear black fabric. I used 4 layers of the black fabric so that it looked black but was still see through.

Then I just sewed the two together!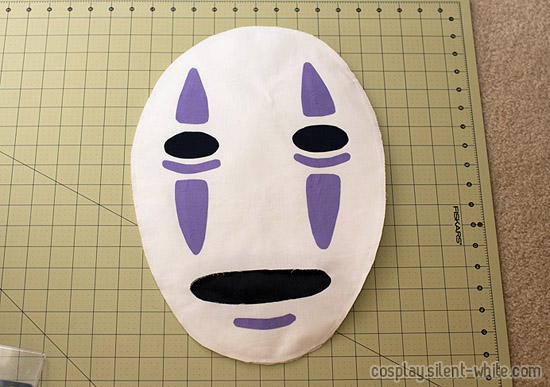 I made the head and body separate, so that my friend Jack could easily remove the head at any time. The patterns for those are really simple and probably not worth drawing out, but in case anyone was wondering, here is what they looked like.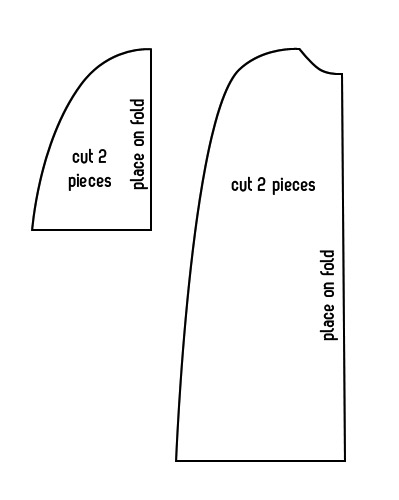 I then cut a hole for the eye hole and sewed the mask onto the part for the head. And of course, that's attached to the weird hat thing I showed in my previous entry.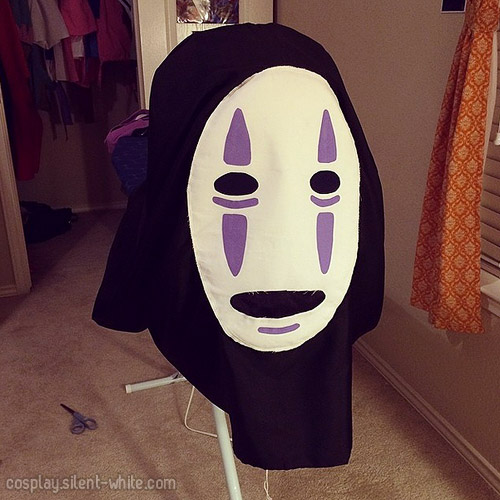 The body has two slits in the front as arm holes. This gave the option of keeping the arms in or sticking them out. Jack just bought a long sleeved black shirt and black gloves to wear.
That's it! No Face is done!