I finished No Face a couple months ago… but I'm just now getting around to writing about it XD;; This will be in a couple parts since I have many photos. Making the base for the mask took the longest!
My friend Jack would be wearing No Face, and I wanted to make sure the costume was taller than his actual height. I decided that the part that looks like a mouth on No Face's mask would be where Jack's eyes were.

To start, I bought a large styrofoam ball and a fedora since it had a flat top. I found the styrofoam ball in the fake flowers aisle of Joann. It's pretty much the same styrofoam that's used for decorating with fake flowers. I cut just a little bit off at the bottom of the ball, so it had a flat surface.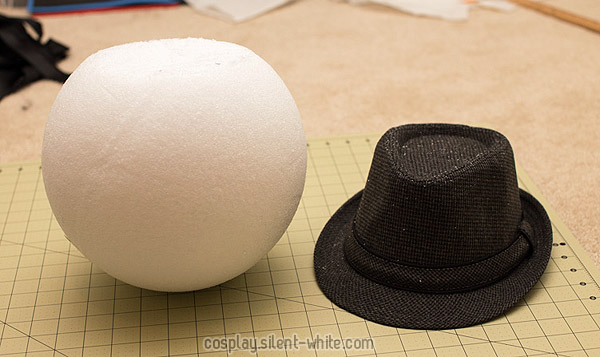 Since the top of the fedora dipped in a little, I decided to fill it in. I wanted to have a flat surface to attach the styrofoam ball to. First, I sewed some cotton batting inside of it, and then I sewed another piece of fabric to cover the whole top part. Now I have a flat area for the ball.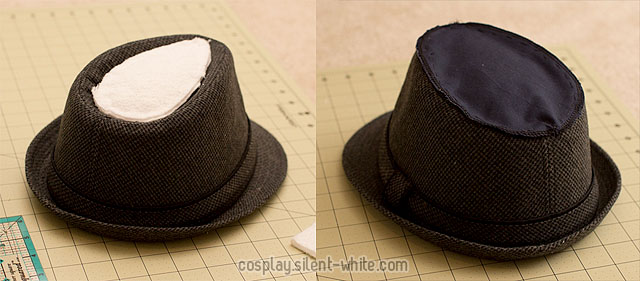 To attach the ball, I actually just used hot glue, which stayed on surprisingly well.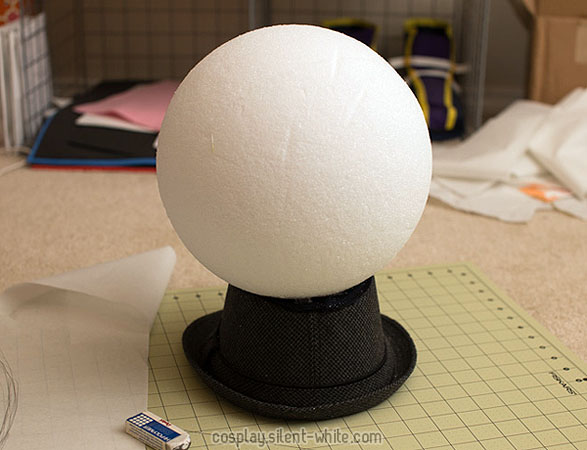 When I put the hat on my head, I noticed that it was way too top heavy. Any slight movement and the hat would fall off. I realized I needed to add a chin strap to it.
I happened to have a lot of pink bias tape laying around, so I sewed them on and then added velcro to the bottom. There is some batting inside the fedora as well to make it fit a little better. (It was too big.)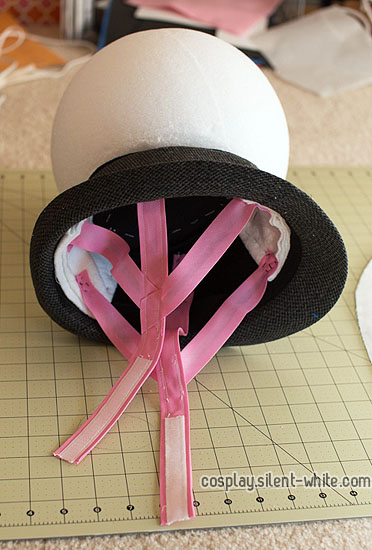 It looks really silly but at least it made the hat stay on! That's it for this entry. In my next one, I'll go over how I made the mask and how I attached it.