Here's how the mock-up for Chell's jumpsuit looks so far!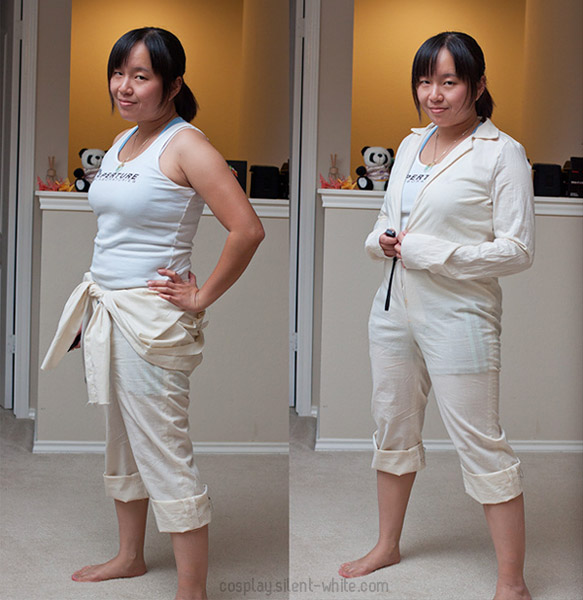 There's already several things I want to alter on the pattern:
extend the body area by 1-2 inches (vertically)
make the arm hole wider
make the sleeves wider
close the front opening by 3-4 inches
make the fit a little more baggy
remove pleats from the front (which I already did)
Chell's jumpsuit also has white stripes in certain areas and some pockets. I need to figure out where those go too.
I think it's time to order the fabric!