I'm posting to say that I'm not taking another random cosplay hiatus. I'm starting on a new cosplay! I'm currently working on Chell from the Portal series, in her Portal 2 outfit. I've been wanting to do this for a while now, so I'm excited to finally start on it!
So far, I'm still in the mock-up stages, where I try out the pattern with muslin.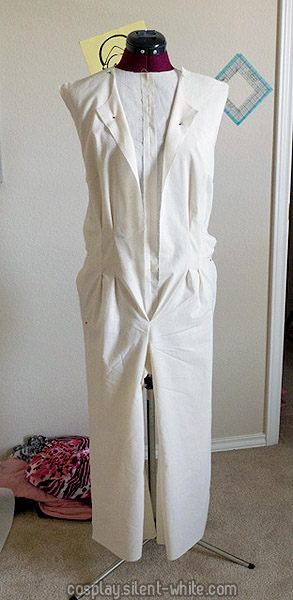 It's not totally sewn together yet, and it's missing sleeves and the collar. After I finish it, I'll be able to see where I need to alter it.

I'm using Burda 7278 as my base pattern. I ordered this from Simplicity's site earlier this year and… now the pattern is discontinued! I'm glad I got it in time =O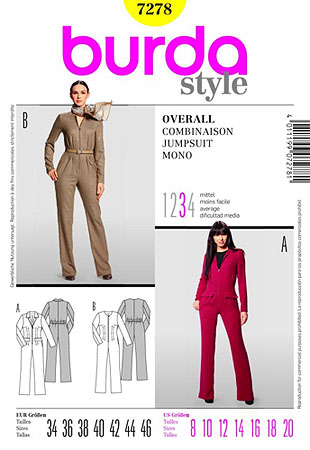 I'm also trying to decide which fabric to use. I have a couple swatches from Fabric.com. Left is Poly Poplin and right is Pima Cotton Wale Pique.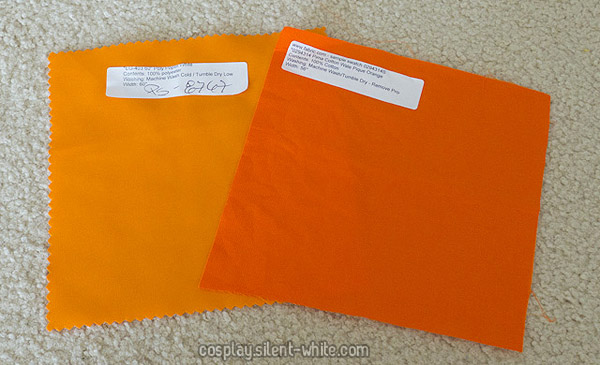 I like the rougher texture of the Pima Cotton, so I'm leaning towards that one. It is more expensive though ($13/yd vs $5/yd) :(
Anyway, the next time I post, I should have a completed mock-up!