It's been a few months since my last post! Let me update on what's been going on…
San Japan
I was at San Japan last weekend! I was doing photoshoots, so I didn't cosplay this time. I'm only done editing one shoot so far, but you can see previews from each one in this Flickr set as I finish them.
Serger
I finally caved and bought a serger. I got the Brother 1034D. It took a bit to get used to at first, but so far, I love it!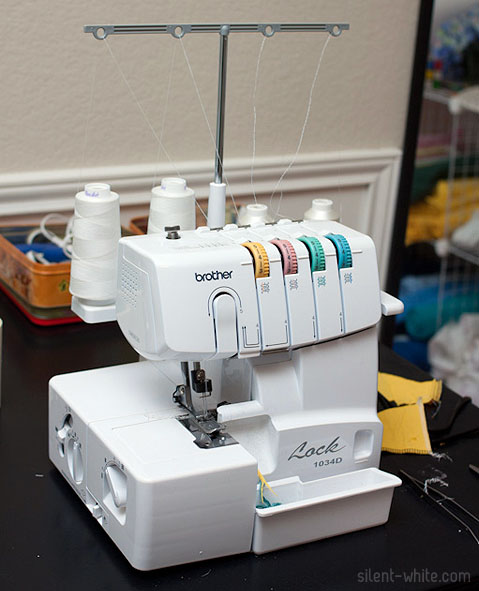 Sewing room re-organization
To make room for the serger, I re-arranged my sewing room. It feels really nice to have a clean and organized sewing room to work in. I bought several things from Jo-ann and Target to store my supplies. Click the thumbnails for full views!
I just ordered a sewing mat too, to make working on the floor a little easier. I'm also trying to fill the walls with more prints that I buy during Anime cons.
AnimeFest
And lastly, I'm prepping for AnimeFest now. I will be there Friday-Sunday, so say hi if you see me! Since I've been lazy and haven't made anything new, James and I will be wearing our Bastion cosplays again.
I've fixed up the costumes a bit since A-kon. Now that I have a serger, I went back and serged the edges of both costumes. I also mentioned before that I had issues walking in Zia's pants because of how low I made the crotch.
I fixed that by raising it by about 2 inches. To do so, I had to add extra fabric. Fortunately, it's not noticeable because I was able to use the same fabric, and it's in an area that isn't normally visible.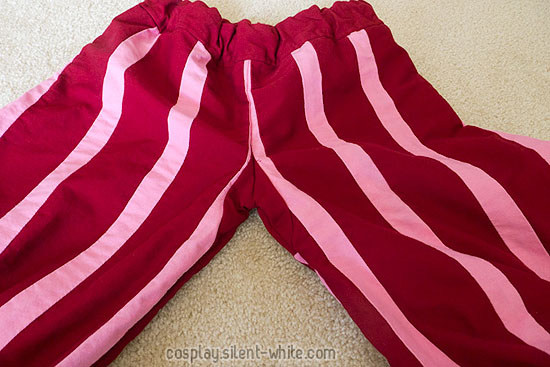 Next up?
After AnimeFest, I will be working on a cosplay to wear for Halloween. What is it? I'm not telling yet! I will have progress photos and posts for it once I start though. That reminds me. I post a lot of cosplay progress on my Instagram and Tumblr (when I'm actually working on cosplays). Feel free to follow me :)