It's been a while since I last posted about Zia's jacket, mainly because I've had some backwards progress on it. I actually had the collar and sleeves done, but then I decided to redo both of them.
So far, I've taken apart the sleeves and bracers and slightly redid the sleeves. The sleeves were a bit too long at first and the shoulders were too wide, but now I've adjusted both.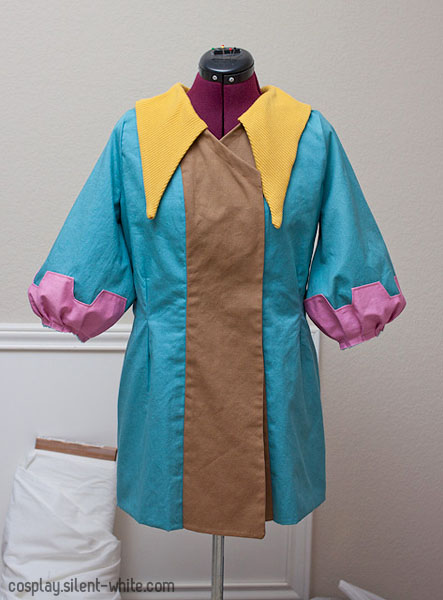 Here's how the sleeves looked before I sewed them on: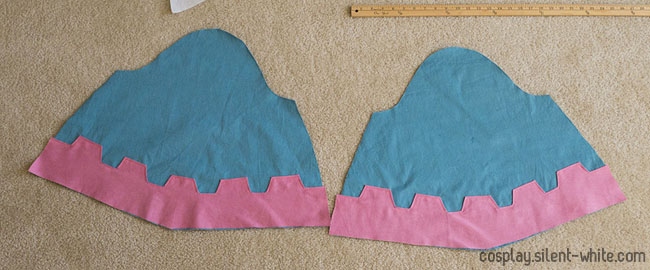 A close up of how the pink part is attached: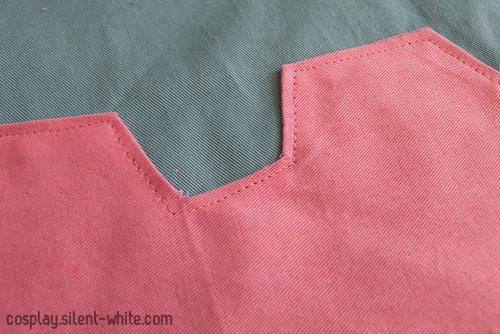 And then with pleats: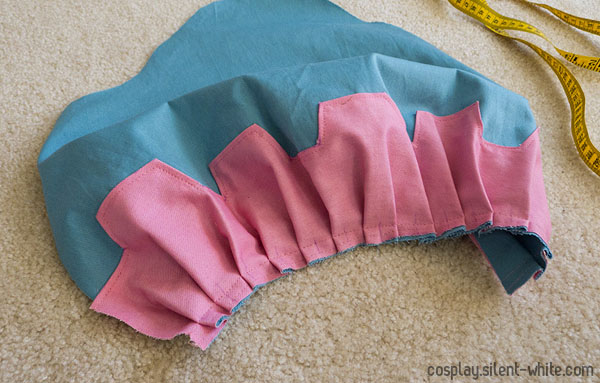 It uses the sleeve of View B from this pattern, but I altered it by making it longer and wider. Since it was wider, I was able to put in more pleats, which give it a puffier look.
I'm making new bracers next, and then I'm taking off the collar to completely remake it. It bothers me that I made the collar too small.
Anyway, I'm hoping I'll be updating more regularly about my cosplays. I've been slacking off on it, but now I have a "to-do list" app (Errands) where I've logged tasks for each costume. I then assigned myself one to do each day.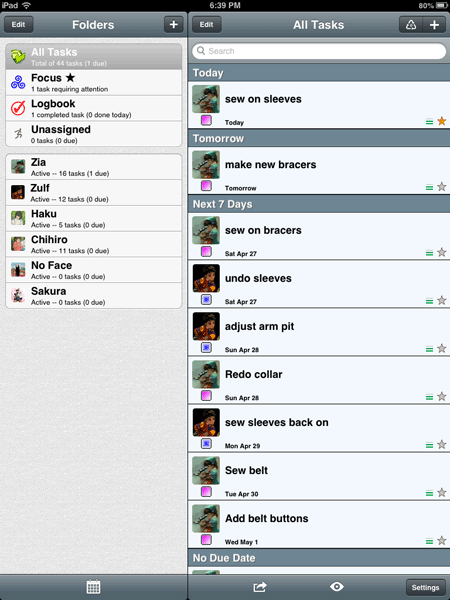 I like that I was able to put in a custom image for each folder, which shows up next to the task. Makes it easy to tell which costume it belongs to :) I recommend giving it a try if you need help tracking what you need to do for a costume!