You might be wondering… what happened to the sleeves?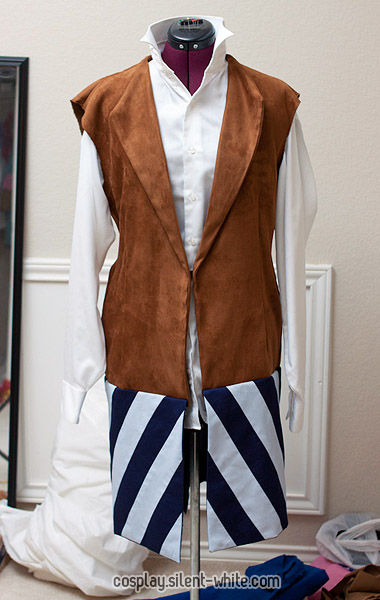 I mentioned before that because I used a blazer pattern, there wasn't much movement around the armpit area. I think I figured out how I want to fix it, but it involves remaking the sleeve, so I took them off. Unfortunately, I don't have anymore yellow twill, so I'll have to go to the fabric store this weekend.
Other than that set back… I'm getting pretty close on finishing Zulf's jacket! Here are some close ups of what I did recently.

On the back, I added 2 belt loops. Zulf's artwork doesn't show any on the front, but I wanted to include a couple to help line up the belt.
I also added a clasp on the inside of the jacket, to help it stay closed.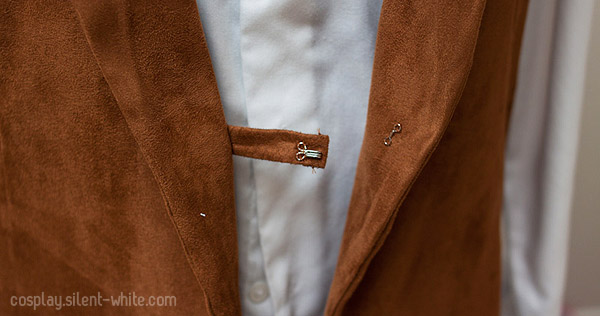 I posted this photo of the stripes part before: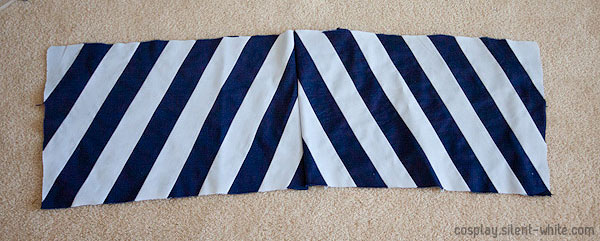 To make them, I really did cut up strips of fabric and sewed them together. The light blue fabric was originally white, but I dyed them to have a blue tint. The back looks like this when they're sewn together: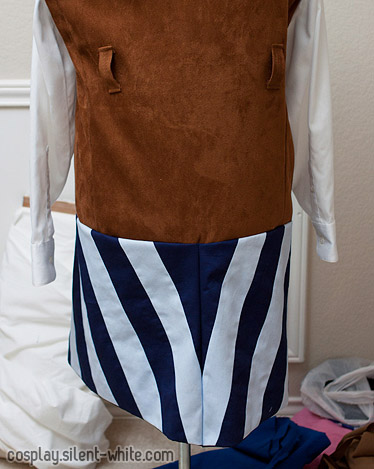 They are lined with a dark blue broadcloth, which I added before I sewed this part to the jacket.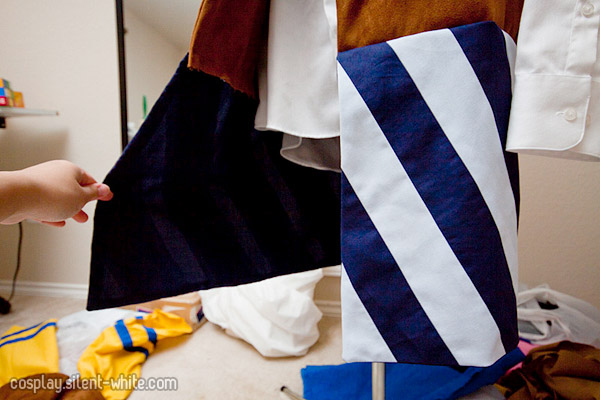 If I actually had the sleeves on… the jacket would look like this! (I just stole the shirt and belt from my husband for the photo. Those aren't actually for the costume.)
My next step is to sew on the yellow buttons that are supposed to be on the front of his jacket, then I'll go back to working on Zia until I can get fabric for Zulf's sleeves. I hope I can show a finished jacket soon!