Last night, I got around to adding belt loops to Neku's shorts, which now completes them! I decided to use double fold bias tape. They won't fray and seem sturdy enough. I basically cut them into equal sized pieces, folded the ends, and sewed them on.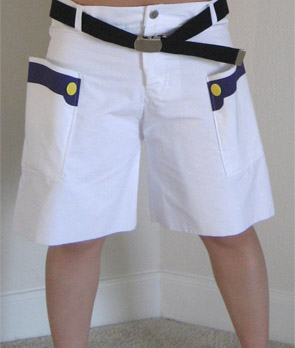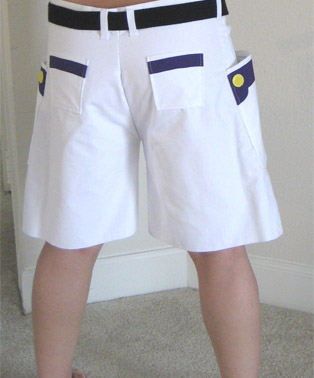 There are 6 loops total. 2 in the front, 2 on the sides, and 2 in the back. At first, I didn't know how to search for Neku's belt, since I didn't know what it was called. Apparently it's called a web belt. I bought that one off of Amazon in black with a silver buckle.
White bias tape costs $1.89. The belt was $8.47 after shipping. Neku's total is now $57.52.