As the subject says, the pockets are done! I finished sewing on the side pockets and added 4 yellow buttons to them. I used yellow fabric to cover the holes in the buttons.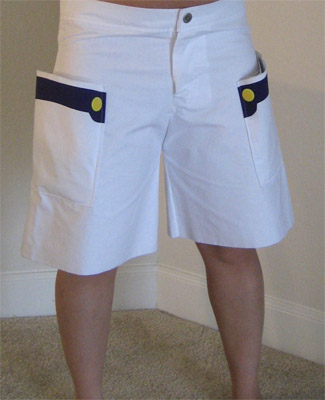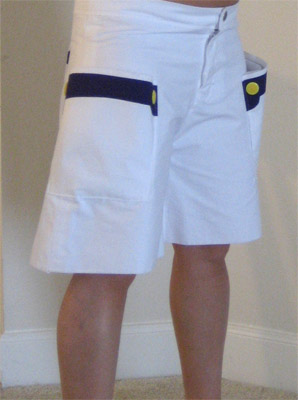 I then cut out the back pockets, ironed them to interfacing, used Heat n Bond to add the purple stripe, and sewed them on too.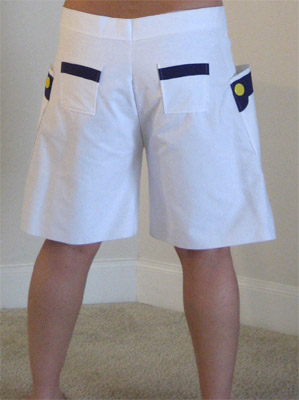 All that's left are belt loops! The belt I ordered is on its way, so I'll wait for that before sewing on the belt loops. It'd be bad if I didn't leave enough room for the belt ;)
The buttons were on sale for $0.84 per pack (of 3). Two packs were $1.68, making the total for Neku now at $18.90.