I really don't have much experience with clay, so this could have been better, but I think it's good enough! It's made with some air dry clay: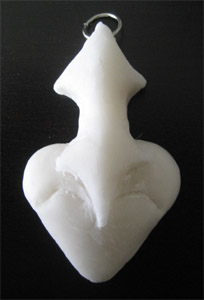 It's already sanded down a little, but I may try to get the edges nicer. It still needs to be painted to a gray/silver color.
I was hoping to show a finished Neku shorts today, but a little accident happened. As I was hand sewing something, I pricked my finger and BLED ON THE SHORTS. I immediately soaked it with some water, so I think I got most of the blood out. I have to wait for them to dry before finishing with the pockets.
I'll show some in progress pictures in the mean time. I decided to put a smaller pocket inside the bigger ones. Since I'll actually be using those pockets during cons, I was afraid they'd begin to sag. The smaller pocket on the inside adds extra support and will be taking most of the stress.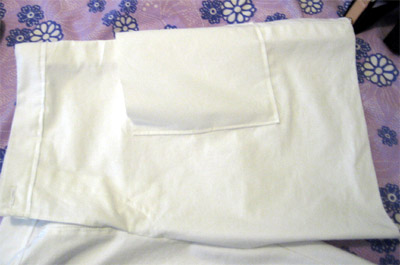 Here are the actual pockets.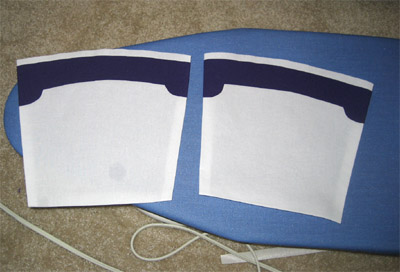 The purple part was put on using Heat n Bond, which is an iron-on adhesive. You basically iron the adhesive sheet onto one fabric, then cut out the shapes you need. The other side of the adhesive is covered with paper that you peel off. Place that on the fabric it needs to stick to, iron, and tada! They're stuck together. I love that stuff and already had a roll of it laying around.
All of the pockets are also backed with fusible lightweight interfacing, which are also iron-on.
The air dry clay costed $9.99. The total for Beat is now $12.98.
The light weight interfacing was $1.59, which was $1.25 after 20% off. The total for Neku is now $17.22.