In my previous post, you saw that I made a matching Noi costume for my youngest daughter. Well, I'm working on a Sisu costume for my oldest daughter! So far, I've made the base of the costume and will be adding the tail, head, fur, and other details onto it. It's made with anti-pill fleece, so it's very soft and fluffy!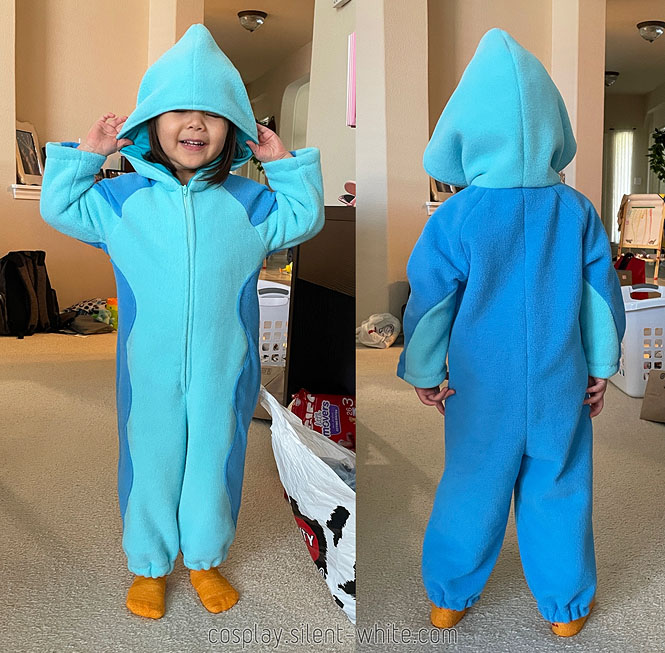 For the base pattern, I wanted to use either McCall's M7852 or Simplicity S9347. I ended up finding both at my local Joann, so I just picked the McCall's one.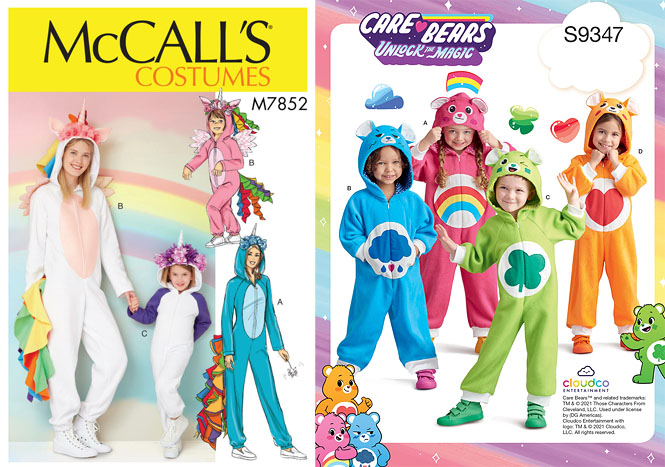 I mostly followed the pattern as-is for the parts I care about. (I skipped anything that related to the actual unicorn details.) For the sleeve, I broke it up into 3 sections to create this pattern with both blue tones: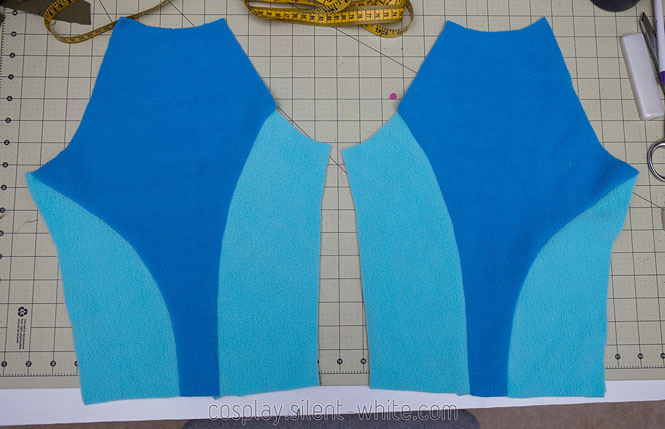 And on the front, I didn't do the circle belly like on the pattern. I made my own wavy pattern to match Sisu's belly.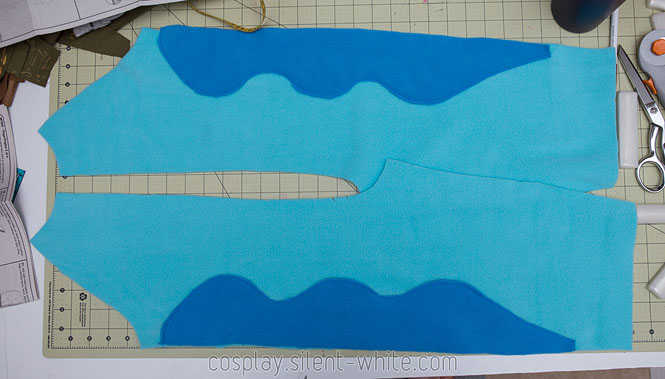 Next up I'm probably going to work on either adding fur around the neck or adding the tail. Probably the tail though, because my daughter won't stop asking me to add it on!