Hurray! I finished my Punk Hazard Tashigi cosplay!
In this entry, I'll go over all the leftover parts, which are the gloves, pants, wig, and boots. I'll start with the easy ones first, which are the pants and gloves. Both are bought and then altered. On the pants, I just cut and hemmed a pair of jeans. On the gloves, I added the white hem by hand sewing some cotton jersey at the end.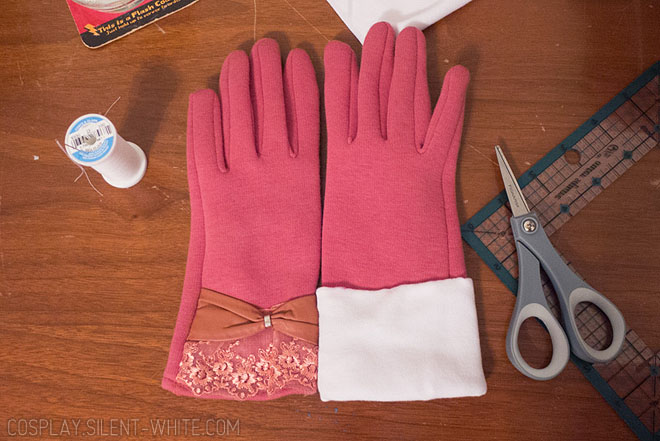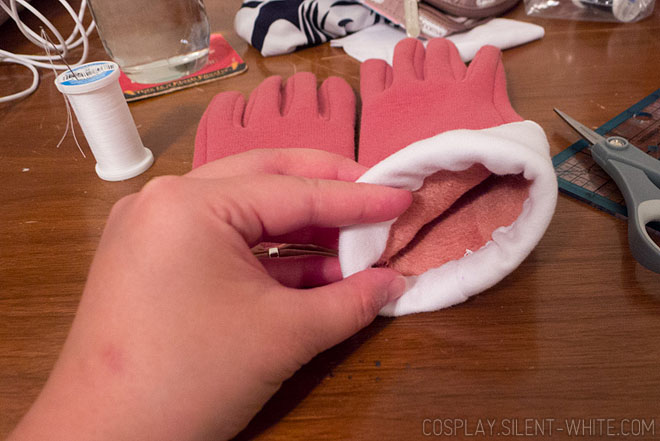 The base wig is the Eowyn from Arda Wigs in their "raven" color (has both black and blue fibers). It's basically a long wig with long bangs.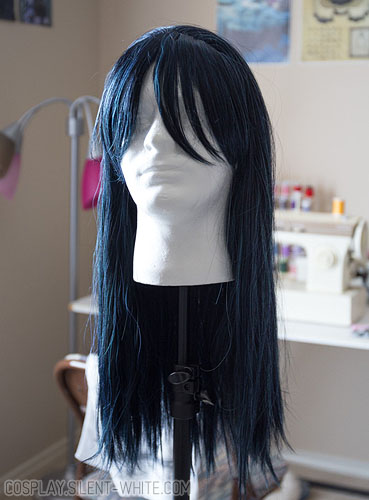 The first thing I did was tie the loop in the back, and then I cut off the excess length. I trimmed the rest of the wig and curled the ends a little with a curling iron (on lower heat). The loop actually requires more hair, so if I let it down, it's longer than the rest of the wig. The bangs were also trimmed, and then I styled them with Got2B spiking glue.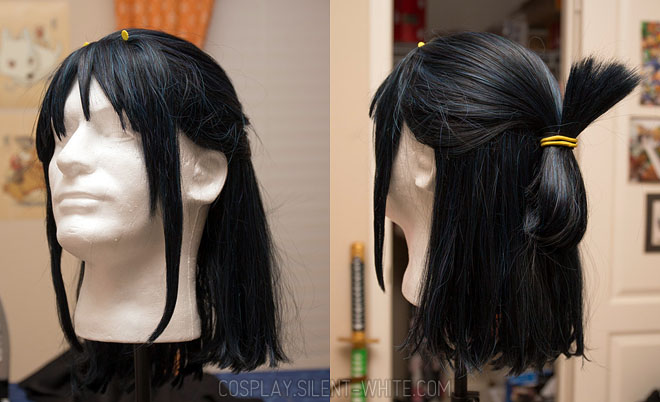 The boot covers gave me sooo much trouble. I re-did them a few times and made adjustments at the end. The fabric is a rayon blend that I dyed a little darker to match the color of the gloves.
I started by wrapping my boots in saran wrap and then painter's tape. When I cut the boot loose from it, I end up with a pattern. I then adjusted and copied it onto pattern paper.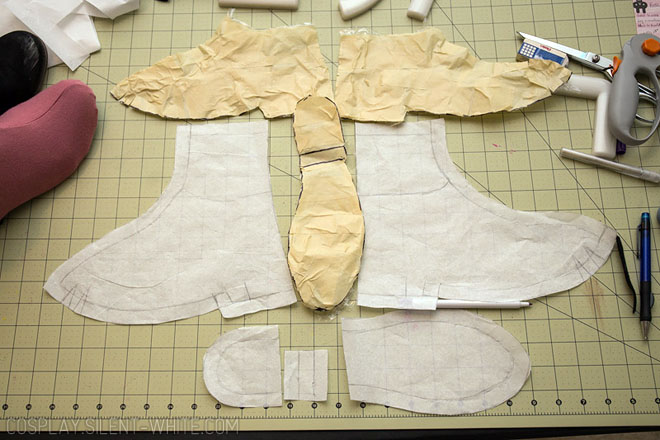 The bottom is black felt. I originally sewed the heel separate from the rest of the sole, but I later covered the gap with a bit of felt.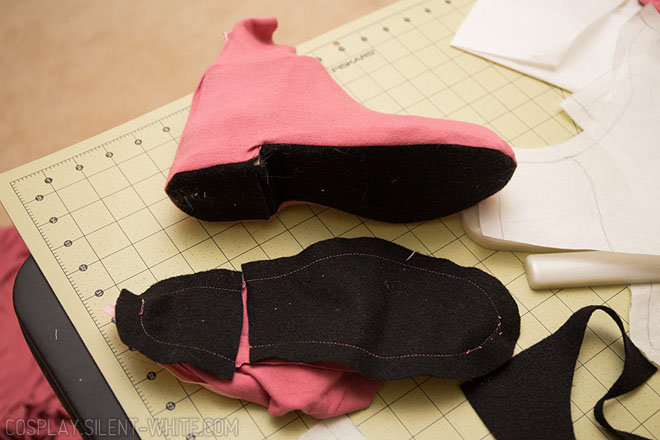 The back has a zipper in place, which lets me take the boot in and out pretty easily from the boot cover.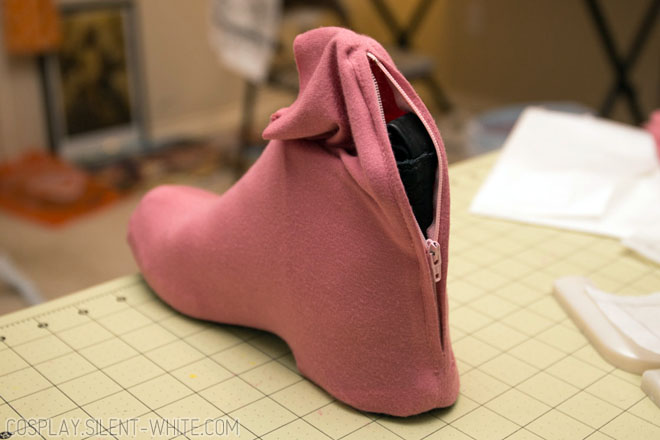 After I had adjusted the pattern, I realized I made the top too tight, so I went back in and expanded it a bit.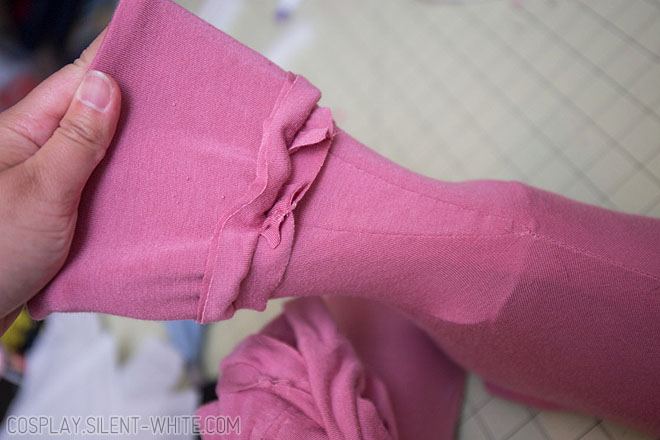 The cuff took me a few tries until it looked right. I ended up making it a few inches larger in circumference and stretched the top of the cover to sew it on. This gave it more of a loose look.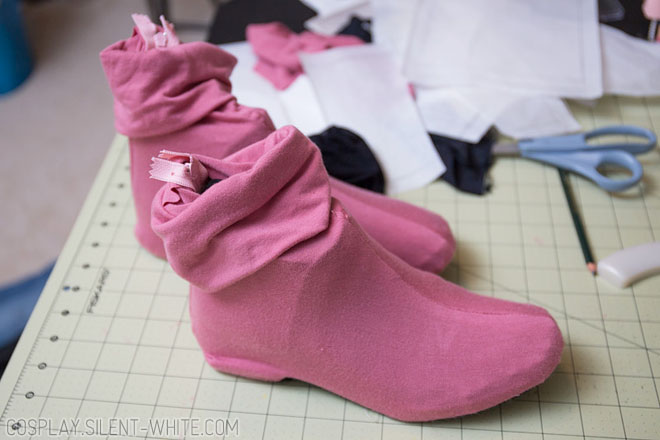 And that's it! My cosplay is ready for A-kon! I'm still helping my friend finish his McCree cosplay, so I'll be writing more about that later!