I finished my Tashigi costume!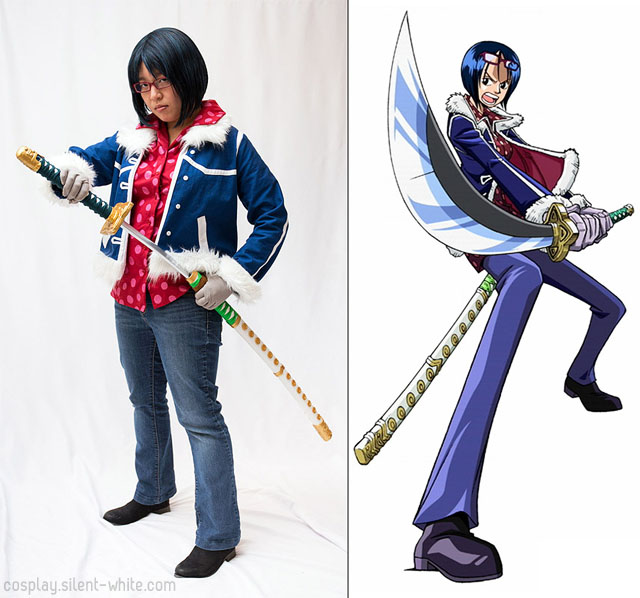 I said before that I wanted a new wig, but I decided to go back to the original wig I bought after all. The new one I received ended up not working out. That's ok though, because I think this one still looks ok. I just wish I could do more with the bangs.
Since last time, I had these pieces left: the shirt, gloves, and some way to attach the sword to my pants. I'm going to go over these parts now!
Here's how the shirt looks on its own, and it's made with a cotton blend: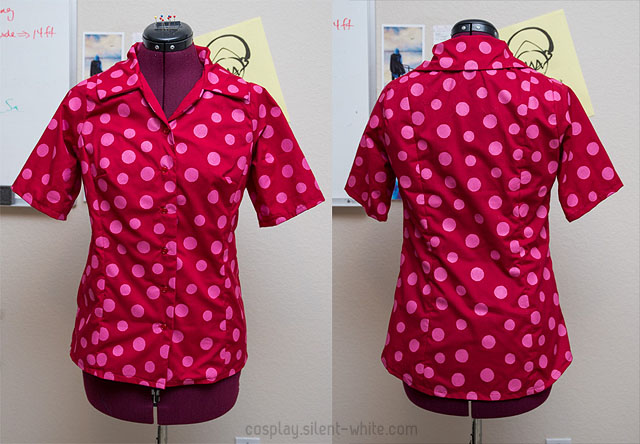 If you're wondering where I found that polka dot pattern… I uh, didn't. I had to paint the dots myself with pink fabric paint. Fortunately, I found this Martha Stewart set of foam pouncers – basically circle foam pieces that are meant for dabbing paint. It came with 6 sizes, and 2 were perfect for the shirt. I used the pouncers to set the base shape, and then I used a paint brush to smooth it out and fill in any gaps.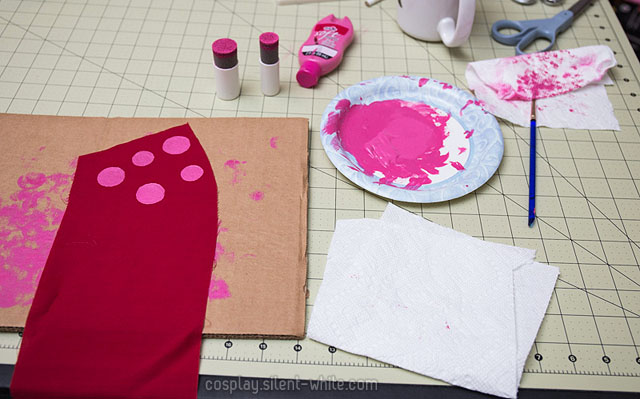 I don't really have in progress photos of sewing the shirt because it wasn't anything special. I used McCall's M6076 and did the C version.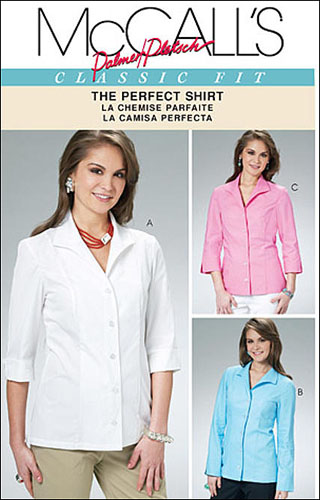 The alterations I made were:
Altered the fit (using the pattern's instructions)
Made the sleeves shorter
Made the collar larger
Made the back of the shirt longer
As for the gloves, that was kind of a "oh right, I almost forgot she wore them", so I quickly put something together. I already had some 4-way stretch rayon, so I traced my hand, added a bit of padding, and used that as a pattern. It did take me a few tries before I got something that was comfortable though.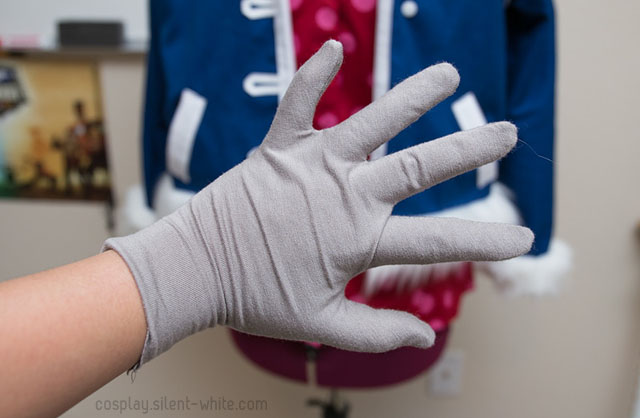 Lastly, I needed something so the sword could hang from my pants. I used some left over suede to create this: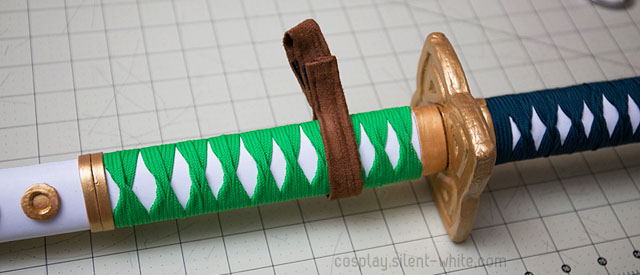 It's just one piece that has 2 velcro spots on it. The first is to velcro around the sheathe: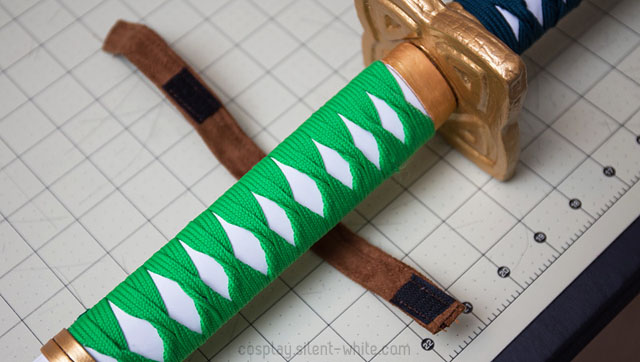 The other side of it has velcro to go around a belt loop: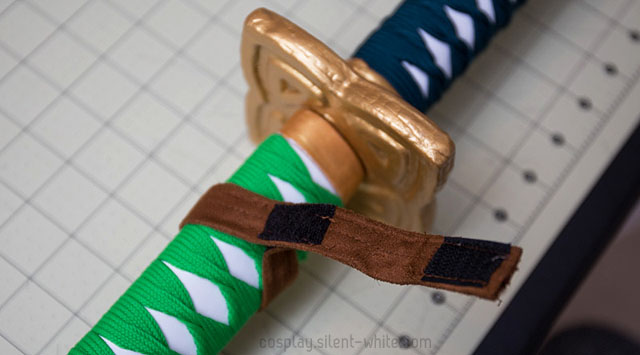 I will have more photos of this costume later! I'm wearing it to A-kon next month, and I already have a photoshoot scheduled for it. Since I do have a few weeks left, I might attempt one more costume! Stay tuned!