This site has a new layout! It's been a few years since the last change, so I figured it was about time :) I wanted to feature my cosplay in the header this time, and I also updated the look and format of all costume pages. This site is a responsive now too, so it'll look better in mobile!
I was hoping a new look would motivate me to work on cosplay again, and I think it has. I'm now looking into a new costume to wear for San Japan or AnimeFest this year. I'm working on Phi from Zero Escape!
So far, I only have small bits of progress:
started drafting the pattern for her jacket
bought black Kona cotton for her skirt
bought some rings for her necklace
I'm trying to decide on which blue color to use for her skirt. Many months ago, I ordered several blue swatches, and I still can't decide which color I like the best: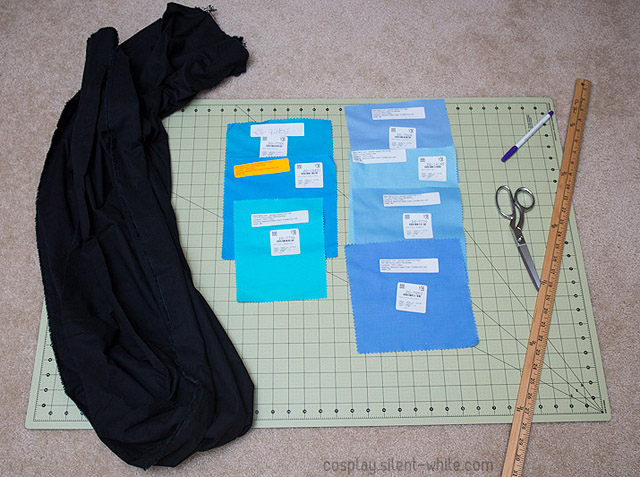 They are also in Kona cotton. I know this fabric easily wrinkles, but I actually want that crinkly look this time around. I plan on following this bubble skirt tutorial to make Phi's skirt.
I'm also having a hard time deciding on what type of fabric to use for jacket, so I'm still browsing around. Tomorrow I should be going to Old Navy to buy tank tops in white and black though!