I just got back from a 2 week trip in Japan! I loved it there, and I plan to write a lot about it soon on my other blog :) The trip is actually why I was working on a Rhyme costume recently. The game, The World Ends With You, takes place in Shibuya, which is a prefecture/ward in Tokyo. It features many real locations inside Shibuya, though some were renamed in the game.
I went there in my Rhyme costume and had my husband take photos of me. We found many locations featured in the game, a few were even by accident. We would walk around and be like, "hey, doesn't that look familiar?"
We only took photos at a few very recognizable places though. We chose to do:
Moyai statue
Hachiko statue
Tower Records (Towa in the game)
Scramble and 109 building (104 in the game)
Here is a preview of me at the Scramble with 109 in the background!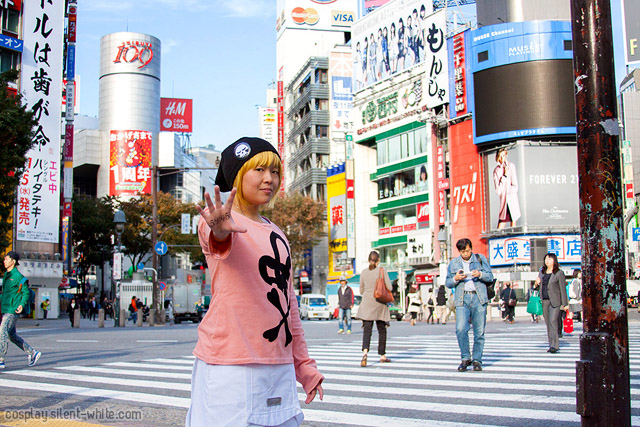 See all of the photos at the bottom of my Rhyme page!