There were a couple choices on my mind when making Zulf's skirt: sew together strips of fabric or use fabric paint? In the end, I decided to sew together strips of fabric. I felt like it would look better, and I was afraid painting stripes wouldn't look very straight.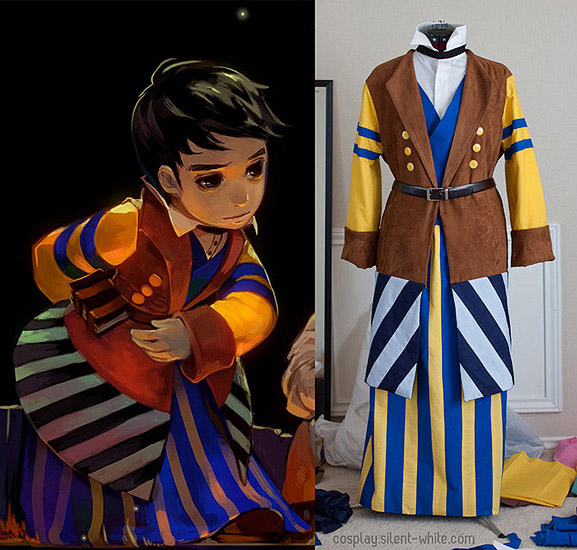 Materials
Stripes = quilter's cotton, blue and yellow
Lining = blue broadcloth
The Making Of…
The blue stripes were 3in and the yellow stripes were 2.5in. This includes 1/2 in of seam allowance. This means that after being sewn together, the stripes were 2in (blue) and 1.5in (yellow).
My process was…
cut a few stripes out
sew them together, alternating colors
press the seams open with an iron
I definitely recommend pressing open the seams. It'll help them lie down flat.

I kept sewing them together until I had a sheet of striped fabric that was about 50in long, then I lined it with blue broadcloth.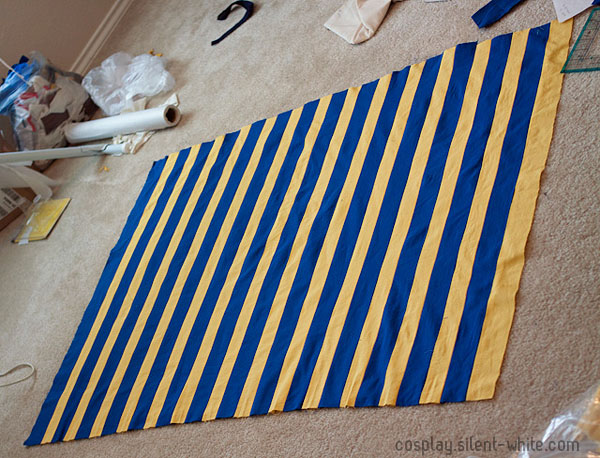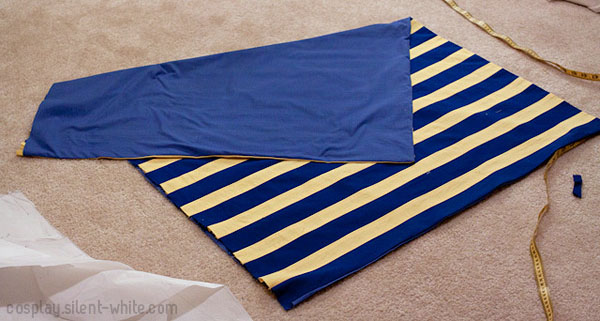 Before sewing on the waist band, I pleated the yellow stripes.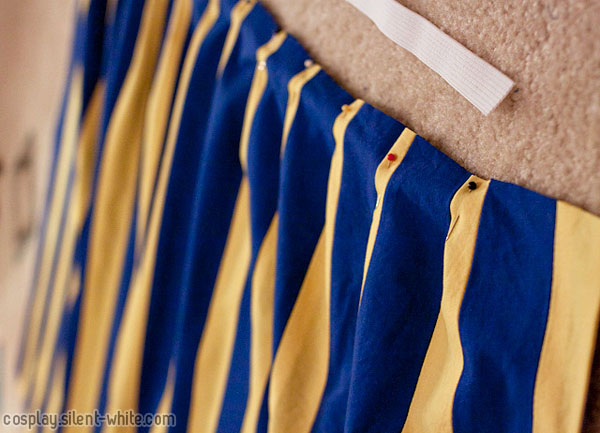 The waist band just has an elastic band in it: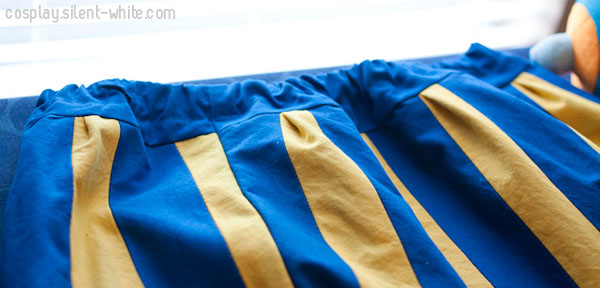 Also, when I sewed together the skirt, I left a slit in the back. I just wanted to make sure James could walk in it without problems ;)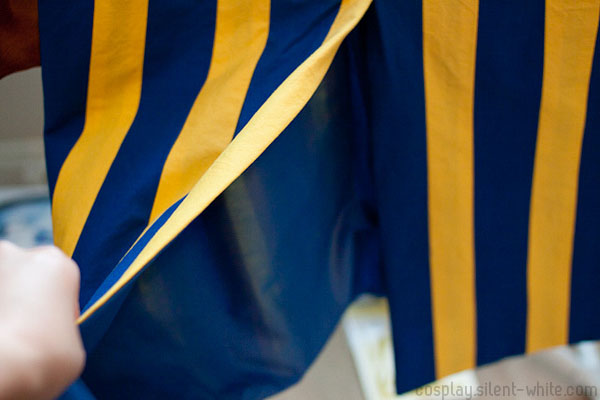 Though the skirt took a lot of time because of the stripes, it was actually pretty easy to make. I also don't regret going the sewing way over fabric paint. I think it does look a lot better this way!