It took me a few tries, but I have some of the pattern for Zia's jacket drafted: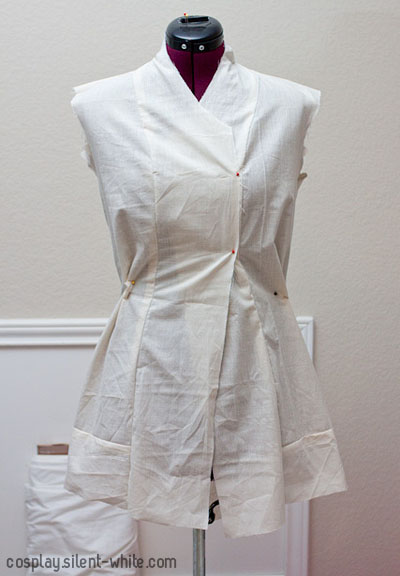 I think I still need to alter the front a little and also add a couple darts to open it up at the bottom. As you can see, I forgot to adjust the length of the jacket and added more to the bottom afterwards. Now I need to figure out the sleeves and collar.

The base of the pattern comes from Simplicity 2151.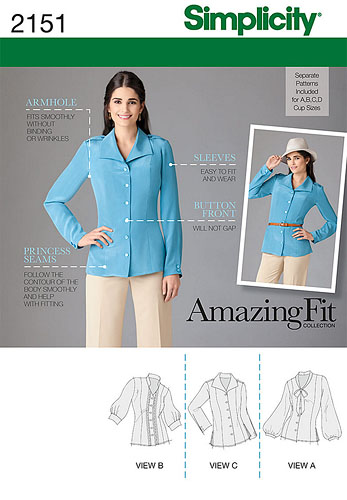 I used the body of View A and am planning to use the sleeves from View B. I didn't have to alter that much on View A actually. I extended the front a little so that it'd overlap, and then I added length to each piece. On the back, I cut it into a "V" shape at the bottom like Zia's jacket. When I work on the sleeves, I plan on making them larger as well.
So far, I haven't been able to find a fabric I want to use for Zia. Whenever I find the right color, it's not the right fabric. When I find a fabric I like, it doesn't have the right color. And so, I have to custom dye. I actually have a lot of white Twill left over, so I decided to use that. I did a couple test swatches with Rit dye today.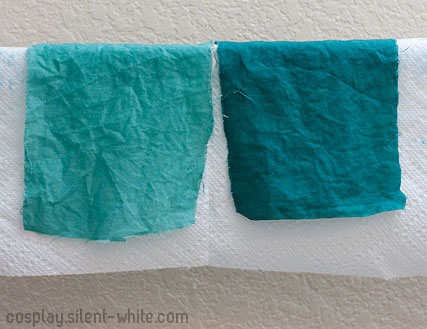 I didn't quite get the color I wanted, but at least I have an idea of how much dye to use and how long to leave it in the dye bath. The one on the left is too light. The one on the right is too dark. I need to find that inbetween color.
I'm hoping the next time I post, I'll have the pattern for Zia's jacket fully done!