Lately, I've been working on our Bastion cosplays, starting with Zulf's costume for James. I'm currently working on his jacket.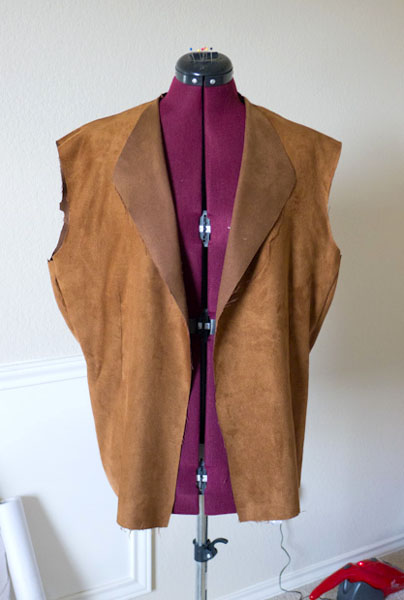 I used suede for the body of it. I still have to line the inside, add sleeves, and add the bottom skirt part. Instead of drafting my own pattern this time, I decided to alter a men's blazer pattern. I was originally going to buy a Butterick pattern, but the fabric store didn't have it. I got a Kwik Sew one instead.
Kwik Sew #3485, to be exact. This is my first time using a Kwik Sew pattern, and I have to say I was pleasantly surprised by it. I'm used to patterns coming with this horribly crinkly, thin paper (kind of like tissue paper), but the Kwik Sew pattern… was actually on paper. Like, real paper that doesn't feel like it's going to rip just by touching it. Plus, each of the sizes are color coded, which made it much easier to read.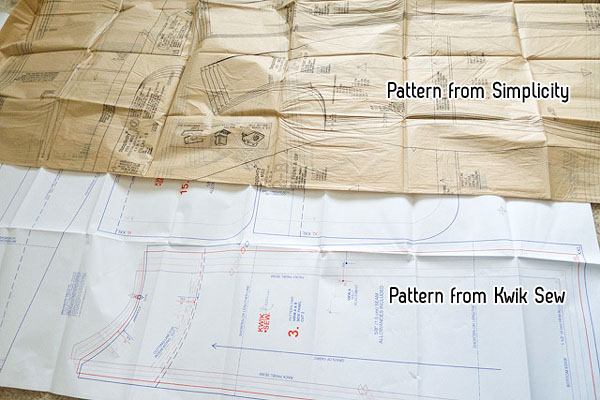 I first did it in Muslin as a practice. I wanted to get familiar with the pattern, so I could figure out where to alter it. I also wanted James to try it on, so I could see how it fit him. Since it was just a practice fabric, I was able to use a Sharpie to mark areas to fix.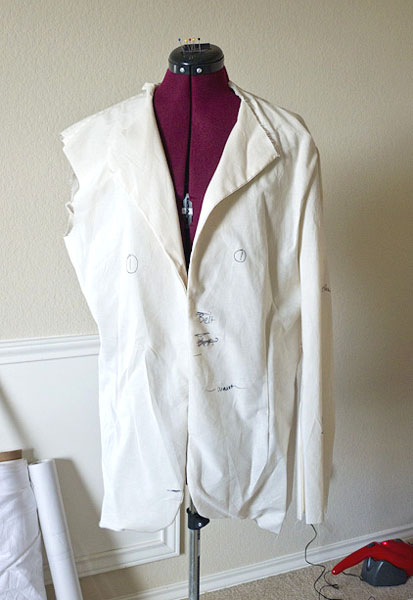 When I did it in the real fabric (suede), I shortened it, altered the collar, and took it in by 2 inches. There was also a vent in the back of the blazer that I decided to remove. I was then stuck for a while because I didn't actually have the fabric for the rest of the jacket yet. The fabric store I usually go to moved to a farther location, which has made it inconvenient. But! I finally went today and bought some twill and buttons. I should be able to finish the jacket now.