I recently started on a new costume for AnimeFest, which is a little over a month away, so I need to hurry XD;; It's Haku from Spirited Away.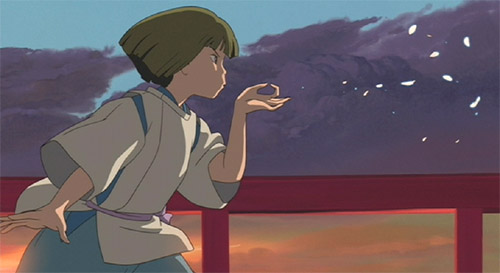 I decided to start on the blue under outfit first, starting with the shirt. I drafted a pattern based off of a T-shirt.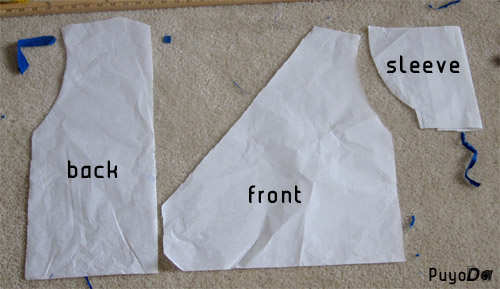 I sewed together the 2 front sides and the back first.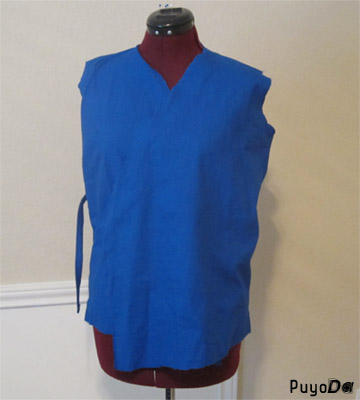 Then I added the collar and hemmed the bottom. I didn't use any pattern for the collar. I just measured how much I'd need, and cut out a long strip of fabric to sew on.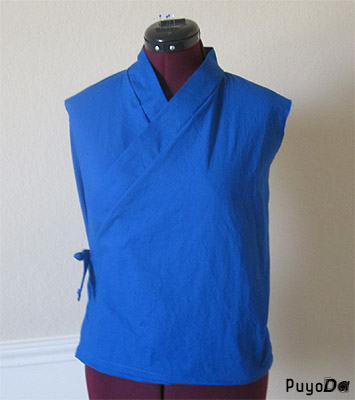 Lastly, I added sleeves, which finishes it!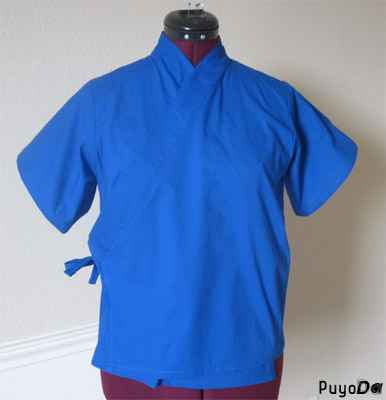 It stays together with ties at each end. Here it is for the outside part.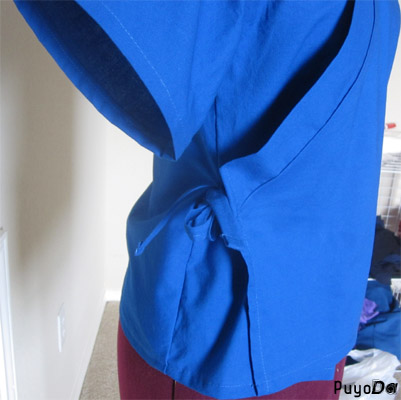 Here is the inside, and you can see where it ties on the right.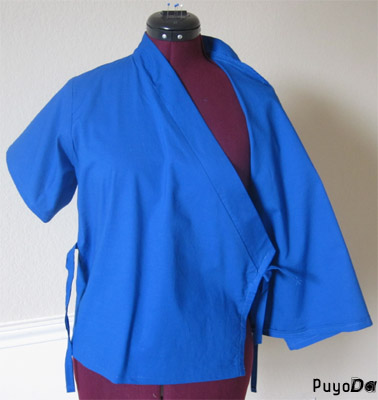 I haven't decided where to go from here. I'll either do the under part for the pants, or I'll start on the white top.