About a week or two ago, I finished the hat, and I recently trimmed the wig. The base hat was this GI Cap in white. I started by cover the bill with brown fabric, leaving a small white trim at the edges. I used liquid stitch to get it on.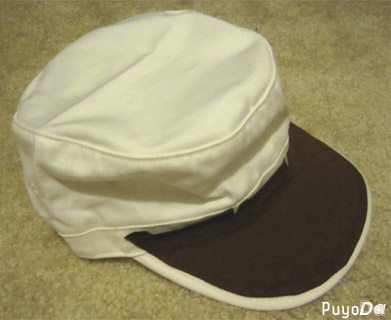 Using brown and white fabric, I started constructing the cover for it. (It's not attached to the hat yet.)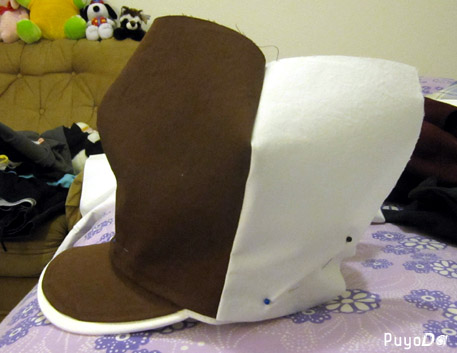 I actually made it too high at first, so I took it in both top and bottom. I also flipped it so it goes outwards near the bottom.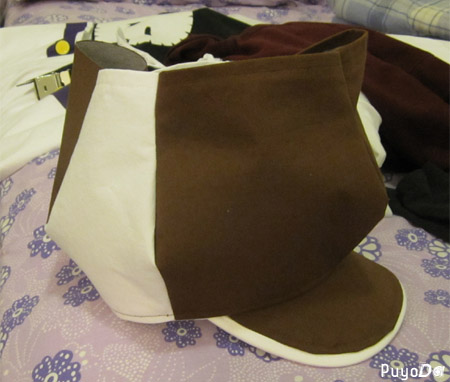 Next was adding the brown stripes to the white part, which is just bias tape. I also sewed a circle to the top to close it off.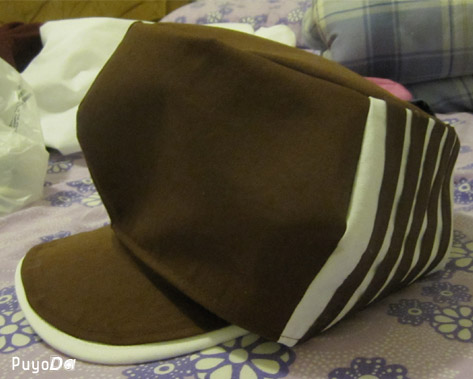 The last part is connecting the cover to the hat! I hand sewed the bottom of the cover to the bottom of the hat.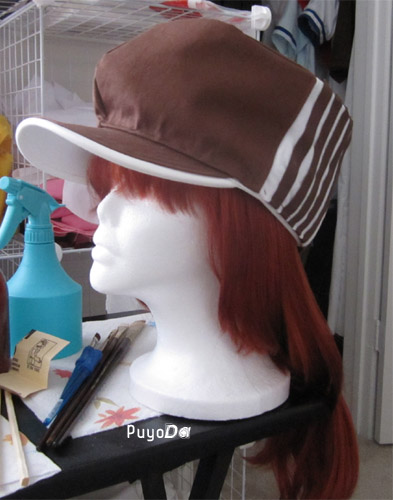 The wig in the picture has already been trimmed. I cut a little off the front bangs and cut the hair to the side shorter. I didn't take any off in the back. The wig is New Look's Lucy in Henna Red.
I finished one of Shiki's boots tonight. Hopefully, I'll have the other finished soon to show!