It's Halloween, and I finished my costume just in time! I finished making Sakura's gloves last night and styled her wig just today.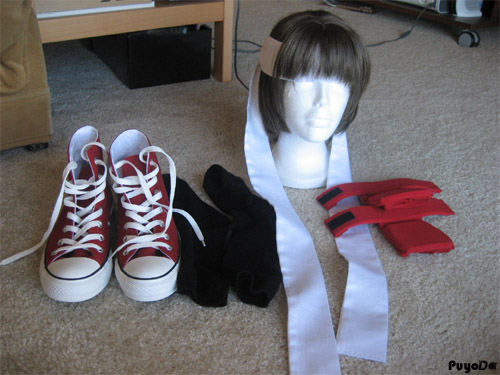 The gloves were made with stretch jersey covered around craft foam. The wrists come together with velcro. The headband is twill that I had laying around. The length is about 80in.
The wig is New Look's Maxine wig. I thinned it out, cut in extra bangs, and cut the whole thing shorter. I also straightened it with hot water, which I debated whether I should do. I normally let it dry for over a day, but I didn't have that kind of time today! So, I let it sit there for a few hours before using a hair dryer on low to dry the rest.
Here are pictures of the whole costume!